Local Mums recommend the best performing arts schools in our area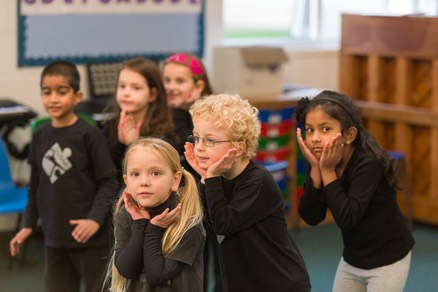 "I highly recommend Jigsaw Performing Arts Schools to all Local Mums. We can't thank the teachers enough for all the time, effort and enthusiasm they put into all their sessions. Our daughter has blossomed so much. Jigsaw has taught her so many skills that will be invaluable to her in later life." 
Mrs Gibson, Local Mum
"I recommend Jigsaw Performing Arts Schools to Local Mums. As a mother I am very impressed and happy with Jigsaw Performing Art school. They do fun warm-ups at the beginning, which help them to perfect or drama, singing and dance. And we get to see them performing so everyone is involved.I could see the profession on my daughter, and how going to Jigsaw has helped to make friends, increase her self-steam and learn to work as part of a team. Excellent work what they do at Jigsaw. I can only say positive things about Jigsaw. My daughter started months ago and now we all see her improvement."
Laura G, Local Mum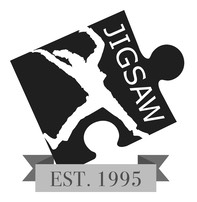 Jigsaw Performing Arts Schools 
Singing, Dance and Drama Classes from three years old! Jigsaw Performing Arts is dedicated to developing performance skills, promoting self-expression and building confidence.
Every student can benefit, in some way, from the performing arts. While some join us to build a firm foundation for a professional performance career, others do so to unlock their hidden talents, overcome their shyness or increase their confidence and social skills. However, what all students enjoy is having fun through drama, singing and dance classes, while making lots of new friends.
3-6 Year olds do an hour and a half session combining singing, dance, drama and time for a short break. All in the same studio with the same certified teacher. 
7+ Have an hour session for each discipline. Each hour is with a specialist subject teacher.
Twice a year we have shows to invite family and friends along to as well as many other performing opportunities!
We look forward to welcoming you to a Jigsaw Performing Arts school.
Contact: 
Michael Eeles
Director
Tel: 0208 688 3409 
Email: michael@jigsaw-arts.co.uk
Jigsaw Performing Arts Schools 
www.jigsaw-arts.co.uk

Local schools:
Sutton:
Weekend School (Saturday afternoon)
Homefield Preparatory School
Western Road
Sutton
Surrey
SM1 2TE
Mitcham:
Weekend School (Saturday morning)
Benedict Primary School
Church Road
Mitcham
Surrey
CR4 3BE
Wimbledon:
Weekend School (Sunday morning)
Ricards Lodge High School
Lake Road
Wimbledon
London
SW19 7HB
New term dates: 24th September to 3rd December 2016