Local Mums recommend the best maths learning centres in our area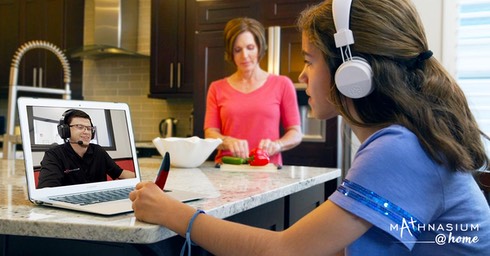 "I highly recommend to Mathnasium of Wimbledon Local Mums. My daughter loves Mathnasium. It has really helped her and made maths fun. The centre has some wonderful and very inspirational teachers." 
Florence Rolfe, Local Mum 
"I recommend to Mathnasium of Wimbledon Local Mums. Mandeep has been brilliant. My son is getting on so well and it's definitely making a difference. All the staff are super friendly and my son loves going."
Alyssia Robson, Local Mum 
"I highly recommend to Mathnasium of Wimbledon Local Mums.  This place is amazing and my son loves coming every week. The manager Mandeep is lovey." 
Suwimol Curtis, Local Mum 

"I recommend to Mathnasium of Wimbledon Local Mums. Our daughter is enjoying working  towards the rewards."
Joanna Santinon, Local Mum

"I highly recommend to Mathnasium of Wimbledon Local Mums. Amazing lessons, very trained staff."
Sakibe Rraci, Local Mum


Mathnasium of Wimbledon
Mathnasium of Wimbledon is your neighbourhood maths-only learning centre. We help children in Years 1-11 understand maths by teaching it in a way that makes sense to them.  During the lockdown we have continued delivering the same Mathnasium MethodTM formula to students face-to-face with Mathnasium@home, helping families to keep education going at these uncertain times. 
The Mathnasium Method™ - It's proven to work.
Our formula for teaching children maths, the Mathnasium Method™ has transformed the way students learn maths for over a decade across 1,000+ centres worldwide.  Independently verified results show that over 88% of children have a marked increase in their school results
We help maths make sense.

Mathnasium's friendly instructors are specially trained maths instructors and will teach your child how to understand maths.  Our instructors foster a caring, encouraging environment that helps students thrive and learn!
We make maths fun!

Mathnasium brings a fresh approach to teaching maths. Children don't hate maths; they hate feeling confused. The Mathnasium Method™ uses a combination of techniques that are designed to improve their maths skills and develop a better understanding -and even a love of - maths!
We unlock a child's full potential
Mathnasium provides personalised maths instruction for every student so that children of all abilities to get ahead in maths.  We can conduct in-depth assessments and developing a personalised plan whether it's students needing to catch up or more advanced students wanting to stretch themselves more.  
Mathnasium fits perfectly with school education
The Mathnasium Method™ is complementary to and compatible with private and state education, to give your child the optimum learning journey. 
Flexible attendance
A Mathnasium membership is a bit like a gym.  Prior to the COVID lockdown you could drop in without making an appointment, as often as you needed. There are times where you'll need to visit more to workout those maths muscles and others where twice a week is fine!  All that's changed is the introduction of a booking system, but you can still book times that suit your schedule.
How it works
Contact us to find out more about our Mathnasium@home offering.  We are also making plans to resume our in-centre instruction as soon as we are able to safely. 
Read our blog about making maths fun
Read our top tips for Lockdown Learning
Contact:
Mandeep Mangat,
Centre Director
Mathnasium of Wimbledon
Tel: 0207 550 6100
Email: wimbledon@mathnasium.co.uk
www.mathnasium.co.uk