HR professional and licensed Career Coach, Local Mum Emma Emma Jones MCIPD, is blogging for us about all things career-related

How to create a successful CV
Hi Local Mums, here's my guide to taking positive action and refreshing your CV for any ucpcoming opportunities. These could be returns to work, career changes, promotions, changes of direction or simply to keep your CV current and up-to-date. Whatever you feel may have changed in the new online world of rectruitment, CVs are still the most common form of applying for jobs. 
I believe the most effective CVs reflect your future not your past.
Give yourself time
It's really important to give yourself the time you deserve to work on your CV. It's arguably the most important document in the job-hunting process and for this reason it shouldn't be rushed. Think of it as your marketing tool – your own personal brand; therefore presenting it well for your next role is imperative. 
It can take a couple of attempts to feel comfortable with your new document. Why not start by grabbing a coffee and begin the planning. If you already have some sort of CV document this is a fantastic start as it can be the baseline for your story going forward, making a few tweaks as you go along...
Visualise
This important process involves closing your eyes, in a quiet place, and visualising where you would like to be. What are you doing? Who are your colleagues? Which of your skills are you using? Which of your attributes are you presenting? This is useful for placing yourself in a role by aligning yourself with a new place, feeling positive about what you will bring to the role. Thinking about your core values can also be a really helpful exercise in determining where you want to be and finding the right environment where your needs will be met. Remember the times when you felt you were at your best, really thriving. This can help develop a pathway towards satisfying achievements.
Research, research and more research!
Know your own professional industry. What are employers in your field currelty valuing and looking for? Research job ads, job descriptions, follow important companies on Linked In and other social media platforms and network with people you know in those sectors or recruiters working for them. Can you identify any particular descriptors or language used that you could mirror in your communications with them? 
Remember every role will have its own peculiarities so tailor your CV to accurately reflect that role. This could be a description about what you're aiminf for in your profile or a keyword or example of sector language in your experience section.

Top tip: Did you know that the use of keywords will help you get through the automated recruitment systems? 
Build confidence
Try and gather as much information as you can about your career, projects, feedback, involvement in your community, charity or volunteering; particularly if you have taken a career break. Reengaging with people that work(ed) with you is a perfect way to bring that experience to life again and a personal reminder of your strengths and assets. I like to call it the Confidence Folder. Fill that folder with positive career stories, appraisals, feedback, praise or promotion, evidence of success stories (for example news stories, online links, nominations, professional profiles, volunteering achievements, invitations, community projects, any side hustle) and specify the value you had added to show how your skills are effective and transferable to the role you are applying for.
If like most local mums you have gaps on your CV, don't allow this to worry you and be prepared to talk about them. Find ways of turning them into a positive. If you have had a long career break or are career pivoting, a skills-based CV can be a useful way of showcasing your transferable skills and experience in a holistic way rather than a chronological one that draws attention to a time or experience gap.
If you have done any studying, volunteering, travelling or any relevant experience to the role you are applying for do mention it within the Career Break; alternatively it is fine to keep it simple with just the dates. It's important to acknowledge it though and always include it on your CV to avoid the recruiter making falso assumptions or bias about any gaps.
How to begin designing a successful CV
Audit your skills
Put together a list of all the skills you have used in your career, including soft, technical and digital skills. How does this look within the context of the role and industry you are interested in? Identify any gaps and think about how could they be filled or addressed within the CV in another way? For instance you may be doing a course that will meet the criteria rather than having  experience or you may have done a volunteering role that used a skill that you can now highlight? It's useful to identify any development you might need at this stage so this can be acknowledged and you are prepared to discuss this during the recruitment process.
Experience
This means identifying not only what you bring to the role but how you experienced it. What were the personal highlights for you? What did you discover about yourself and develop professionally? What ideas did you have and how were these implemented? How did you manage colleagues or work as part of a team? What was it that excited you about the job – the people, projects, opportunities for progression, achieving results? These can lead to more interesting discussions with your recruiter as well as identifying the tangible achievements that added value to the team, the company, customer or client. Make sure you quantify or qualify achievements wherever possible with data, outcomes and feedback.
It really is all about you!
Women especially tend to use passive language when describing our acheivements and overlook that we didn't just 'help' or 'support' the team to achieve, we were central to making it happen or driving it forward. Now is not the time for shrinking violets! Noone else will blow your trumpet for you so you need to do it yourself. Every CV needs individuality for it to stand out; you need to make your mark and clearly represent your authentic and unique self.
Your profile is where you can showcase:
Your core and professional values and how these align with future organisations

Your expertise, experience and strengths

How your approach adds value

Something distinctive about you – there will always be something as no experience can ever be the same
Remember:
Keep your CV straightforward and relevant

Try and keep it to two pages max in a font no smaller than equivalent to Ariel or Calibri 11

Make sure your LinkedIn profile is optimised, aligning with key information on your CV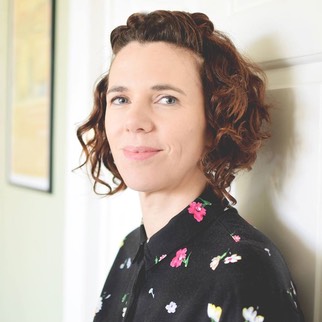 About Emma
With a twenty year career in Human Resources,  I've always enjoyed helping and supporting people to manage change, secure employment and enhance their personal development. Combining this experience with coaching techniques, I work with women (and men!) to make positive change and transition in their working lives. With a background in employee relations, recruitment, training & an advocate of personal growth; I actively listen, coach, signpost and provide practical advice on employment matters and help you find work that's right for you. 
As a Mum to two young children, I understand the juggle of family life, working and our personal desires to lead a fulfilled life. I have worked in a variety of flexible ways to find this balance and also taken a career break and then been that women returner! It's never a straightforward journey and always an individual one.
A Chartered Member of the CIPD, I hold a postgraduate certificate in Psychology of Organisational Development & Change, an ILM Certificate in Coaching & Mentoring (accredited by the EMCC) and I'm a licensed Career Counselling Service (CCS) Coach. I also provide corporate outplacement support to those individuals displaced through redundancy.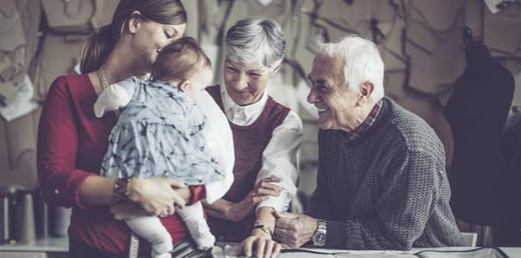 Emma Jones MCIPD is a qualified HR professional and licensed Career Coach. Work Buddy Coaching offers CV, Interview and Career Coaching services. You can contact Emma at emma@workbuddycoaching.co.uk or on 07908 688239.