Local Mums recommend the best tearooms and cafes in our area

"I highly recommend Dotty's Teahouse to all Local Mums. This is a lovely, family-run business with a real community spirit supporting some excellent local producers. The interior is gorgeously vintage and stylish and the atmosphere and staff friendly and relaxed. Children and families are welcomed and there is lots of space for little ones to play. While we are blessed to have many great cafes in the area, Dotty's really stands out as offering something a bit different. Where else can you get a great cup of tea in bone china and ice cream from a local farm 'from cow to freezer in half an hour'? A wonderful addition to our High Street."
Kathy McGuinness, Local Mum of four, Editor of Local Mums Online
"I recommend Dotty's Teahouse to Local Mums. I had a delicious cream tea for breakfast and am going back again next week. If you have not been yet it is well worth a visit!"
Nicole Baker, Local Mum of Two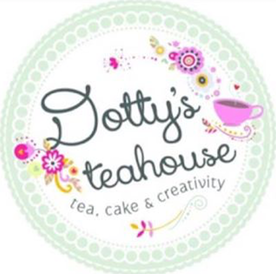 Dotty's Teahouse
Dotty's Teahouse is a unique and friendly oasis nestled in the heart of Carshalton Village.
Pop in and enjoy a perfectly brewed pot of tea and a slice of cake or sample some of our other delights.
All of our food is freshly made to order using local ingredients so why not have a browse at our lovely handmade products while you wait or simple take the weight off your feet and enjoy the nostalgic surroundings.
Click here to reserve a table online

Contact:
Rebecca Mackenzie
Dotty's Teahouse, 
Tel: 0203 754 4613 
Email: bookings@dottysteahouse.co.uk
Click here to reserve a table online
108 High Street, 
Carshalton  
SM5 3AE 
www.DottysTeahouse.co.uk
Opening hours:
Monday to Saturday 9am - 5pm
Sunday 10am - 4pm