Local Mums recommend the best children's party entertainers in our area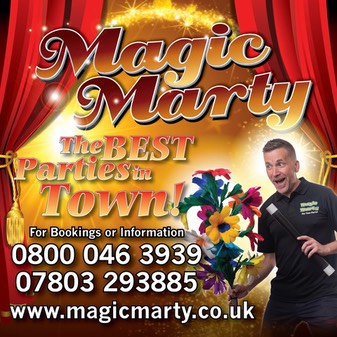 "I highly recommend Magic Marty to Local Mums. We just had the most fantastic party for my son's fifth birthday. Marty was such a huge hit with all the kids (and adults), I honestly have no idea how we would have done it without him. He had my son, and all the kids, in stitches and we just cannot recommend him enough. If you are reading this and considering booking him - don't hesitate any longer, he's the best."
Emily Smith, Local Mum
"I recommend Magic Marty to Local Mums. What would I have done without Marty?! He had our kids engaged from the minute the show started, added structure to our day and injected so much fun. The adults loved it just as much as kids. Marty helped me with his expertise and knowing how much the kids need before they get too tired and how to plan the day so it ran perfectly. Still on cloud 9."
Hayley Amsbury, Local Mum
"I highly recommend Magic Marty to Local Mums. Wow!! What an afternoon! Not even a little rain shower could dampen the spirits at our daughter's party. Marty's magic show and plate spinning kept the children engaged, laughing non-stop and gave them plenty of fun stories to tell their parents at home.  From enquiry all the way through to the end of the party, it was a pleasure chatting with Marty. He made our lives very easy and the party was an effortless hit."
Becky Gibbins, Local Mum
"I recommend Magic Marty to Local Mums. Wow! What a party! My five year old is super-shy and being centre of attention is just not his thing... however he LOVED having Magic Marty for his party and he felt totally at ease with him. I could not recommend Marty enough... I've never seen anyone be able to capture an audience of 30 five year olds so amazingly. They were all transfixed." 
Danielle Angel, Local Mum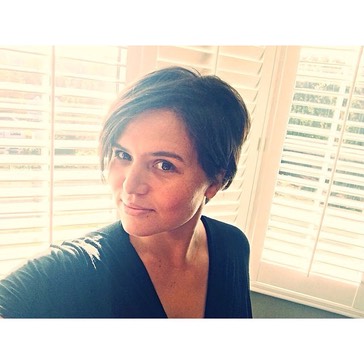 Welcome to Magic Marty's Marvellous Magic Parties!
Marty is one of the UK's most sought after children's party entertainers.
With 26 years experience…experience really does count!  Let Magic Marty deliver your world class, "stress free" Premium Party Package.
Here will you find many different options which include: The Pre-School Party, The Bronze Show, Two Hour Silver, Two Hour Gold Spectacular, Illusion Add-On and The Award Winning Close up Magic Experience. Running times range from 45 minutes, one hour and two hours.
With constant five star Google reviews across the board, Marty really does know what is takes to make it a party to remember!
With 26 years experience as a professional entertainer and performances for HRH Prince Charles, HRH Duchess of Cornwall, HRH Duke of Cambridge, this is your guarantee of next level performing excellence.
Marty is a past winner of The Magic Circle's Close up Magician of the Year and was instantly made a Member of Inner Magic Circle with Gold Star…this is the  highest degree possible to achieve.
From village halls, private residences to London's swankiest hotels, Marty is perfectly at home in any venue, always ensuring the absolute highest standard of performance each and every time.
So, if you are looking for a truly world-class magical and fantastic children's party entertainer you have certainly come to the right place.
Marty is DBS Enhanced and holds Public Liability Insurance.
Check out Marty's brand new website here

Local Mums Discount
Magic Marty is currently offering Local Mums members £40 off parties booked during the week.
Contact:
Martin Sanderson
Magic Marty
Tel: 07803 293885
Email: info@magicmarty.co.uk
Magic Marty on Facebook 
Magic Marty on Instagram
www.magicmarty.co.uk