Local Mums recommend the best Pick Your Own Flowers in our local area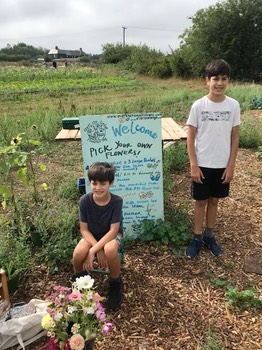 "I highly recommend Over The Hedge to Local Mums. We spent a lovely morning picking beautiful flowers in this great natural setting. The one-off price is for a really generous sized bucket of flowers - we easily picked enough for three bouquets. It would be perfect for sharing a bucket with friends. 
"Nick and Rachel are farmers from Sutton Community Farm, located just 'over the hedge,' and have launched this new initiative with the same ethos of encouraging biodiversity, supporting the local environment and the local community.
"It's just minutes from Wallington High Street but it feels like you are out in the middle of the countryside. The flower picking is an almost therapeutic experience and a lovely activity to get the kids involved with (Little Woodcote woods and Oaks Park are both really close so you can combine the flower picking with a walk). 
"Over The Hedge is wonderful new addition to our local area and a lovely way to while away some time with the kids while getting a gorgeous, genuinely local bunch of fresh flowers."
Kathy McGuinness, founder, Local Mum Online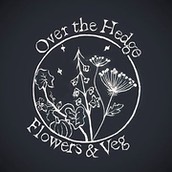 Over The Hedge
Hello! We are Rachel and Nick, a couple of farmers at Sutton Community Farm.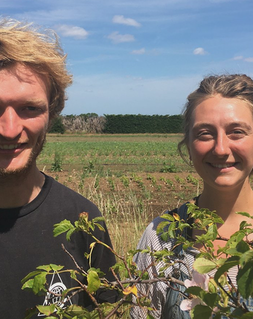 Just over the hedge from the farm is a field that has been quiet for years. We are on a mission to invigorate this quiet patch of land by growing flowers, while caring for the soil and encouraging biodiversity.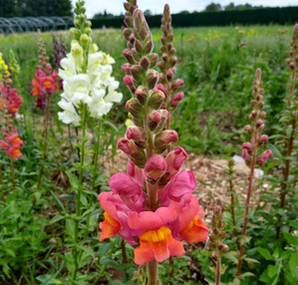 We are excited to be able to supply genuinely local flowers to the people of South London.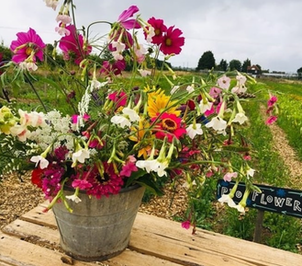 Pick Your Own Flowers are available Mondays, Thursdays and Saturdays OR Sundays  between 10am - 4 pm
Upcoming workshops:
Beginner's Flower Growing and Picking - 22nd August and 19th September
Flower Picking and Arranging with florist NOT SALAD - 22nd August and 19th September
Check out our website for more details and to book!
Contact:
Nick and Rachel
Over The Hedge
Tel: 07895 333 800/07952 986 902
Email: overthehedgeflowers@gmail.com
Over The Hedge
Oaks Track
Wallington
SM6 0SW​
www.overthehedgeflowers.com