Drama classes are great for developing your child's creativity and confidence. Here are some recommendations from mums for the best ones in our area.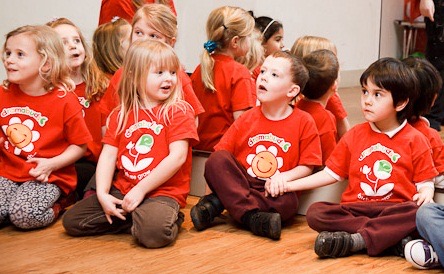 "Both my girls both have joined the Dramabuds classes in Carshalton Beeches and have had a wonderful time. I have seen an enormous improvement in their confidence. Highly Recommended!!!"
Emma Fletcher, Carshalton Mum of Katie (7), Zara (5) and Thomas (2)
"My 3-year-old son loves Dramabuds classes. He had me howling with laughter at his animal impressions during the first session we went to. It was lovely to see him totally captivated by a story which he not only got to act out but was also involved in developing. I'd recommend this for those children who are shy and need their confidence boosting, to those who are boisterous, with a vivid imagination. Although I've been to story telling sessions and music groups before, I haven't heard of any other toddler drama groups quite like this…"
Michelle, Carshalton Mum of Daniel 
"I would just like to say how delighted we are with the quality of Dramabuds classes. Members of staff who have observed them have commented that they are inspirational with all the children fully engaged. In addition, the administration has been extremely efficient."
Fiona Lee, Stanley Park Infants School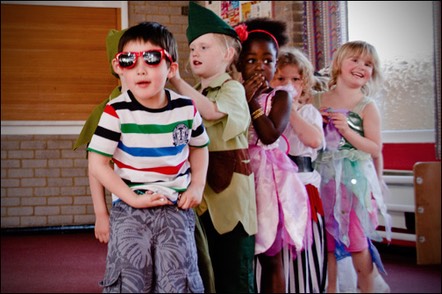 Dramabuds Fairytale Summer  Adventures
Fairytale Drama Camp for 4 – 8 year olds
Monday 23 – Friday 27 July 2012, 10am – 12noon
A week of drama and song! As we create a new original fairytale inspired by our favourite stories. Under the expert tuition of the Dramabuds team the children will bring their Fairytale to life ready to perform to family and friends on the final day.
Venue: Carshalton Beeches Baptist Church, Banstead Road SM5 3NL
Cost:  £64 or £14 per day
Fairytale Afternoon 2- 5 year olds
Tuesday 24 July 1.30 – 2.15
Join us for a drama adventure inspired by fairytales tailored especially for 2 – 5 year olds.
Venue: Carshalton Beeches Baptist Church, Banstead Road SM5 3NL
Cost: £6.50
Dramabuds is a great place to make new friends, build confidence, be creative, be imaginative and have lots of fun!
To book please call 020 8669 2355 or book through our website:
www.dramabuds.co.uk
Dramabuds classes will start back for the Autumn term from 
Saturday 8 September  2012– Friday 7 December 2012
(Half Term: Saturday 27 October – 2 November)
Our themes for the Autumn term are:
Growing Buds (2 – 4 years)
Each week the children will be bringing a new original story to life through drama, role play and song.
September – October : Animals
November – December :  Magical Toys and Christmas Stories
Full Blooms (4 - 8 Years)
Fairytales finishing with a performance to parents with drama, dance and song. Performance week Saturday 1 – Friday 7 December.
You can join Dramabuds any time during the term if spaces are available on your chosen class.
Book your FREE trial here.
After School Club term dates:
Seaton House: Wednesday 12 September – 5 December*
The Avenue: Tuesday 18 September- 11 December*
Stanley Park : Friday 14 Sept – 7 December*
All Saints Carshalton: Friday 21 September – 14 December*
* performance dates for After School Clubs

Dramabuds classes:

Carshalton
West Street Evangelical Church, West St, Carshalton SM5 2NR.
Saturday 9am: Growing Buds
Saturday 9.45am: Growing Buds
Saturday 10.45am: Full Blooms

Carshalton Beeches
Carshalton Beeches Baptist Church, Banstead Road SM5 3NL.
Tuesday 2pm: Growing Buds
Tuesday 4pm: Full Blooms
Cheam
Cheam Library, Church Road, Cheam, Sutton SM3 8QH.
Friday 10am: Growing Buds
Croydon
Kidspace, The Colonnades, 619 Purley Way, Croydon CR0 4RQ.
Thursday 10am: Growing Buds

Wimbledon
The Annex Building, South Wimbledon Community Centre, 78 Victory Road SW19 1HN
Tuesday 9.30am: Growing Buds
Worcester Park
Worcester Park Library, Windsor Road, Worcester Park KT4 8ES.
Friday 1.30pm: Growing Buds 
The Community Hall, The Hamptons, Green Lane Worcester Park.
Saturday 9am: Full Blooms 
For more information contact: 
Becca Wall,
Dramabuds,
1 Woodstock Road
Carshalton
SM5 3ED
Email: info@dramabuds.co.uk
Tel: 020 8669 2355
www.dramabuds.co.uk