The Band Project is on a mission to encourage and inspire the next generation of musicians. Their classes and 1:1 lessons are an amazing way to build self confidence, teamwork, encourage self expression and to make friends.

"I highly recommend The Band Project to Local Mums. The Band Project is a dream scenario for budding musicians. Weekly sessions with experienced tutors, along with an incredibly low teacher to pupil ratio, means that progress is rapid and enjoyable. The brilliant thing about The Band Project is their inclusive approach; they are able to nurture musical talent regardless of age or ability."
Sarah, Local Mum
"I recommend The Band Project to Local Mums.  My two daughters absolutely love The Band Project! The sessions are loads of fun, but also really inspiring for them musically. Being in a band gives them a reason to practise and make progress on their instruments so that they can tackle more and more complex songs together.  I wish that I'd had the opportunity to attend something as good as this when I was young!"
Jo, Local Mum
"I highly recommend The Band Project to Local Mums. Being part of a band has given my son both purpose and enjoyment to learning to play an instrument. The Band Project has been an amazing way for him to experience performance, and the practice and the team-work it takes."
Liz, Local Mum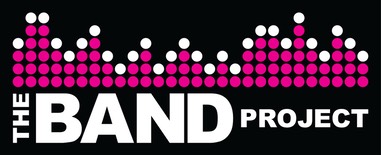 For budding rock stars aged 4 - 7 we have The Band Project Juniors. Weekly classes where little ones get the chance to explore the core band instruments (singing, guitar, ukulele, piano, drums) through a mix of structured learning, free play, musical games and group performance. Once the basics of rhythm, counting and some all important notes are learnt kids can then start make choices of what instrument(s) they'd like to play and they can start their very first band! 
For ages 8 - 18 The Band Project offers the complete band experience - weekly rehearsal in fully equipped practice rooms, gigging musicians for tutors and end of term gigs in real venues. Unlike other 'rock schools' The Band Project welcomes all instruments to get involved! We've had trumpets, saxophones, trombones, cellos, violins and everything between. Students choose the music they learn each term so they have a real ownership of their band and their performances.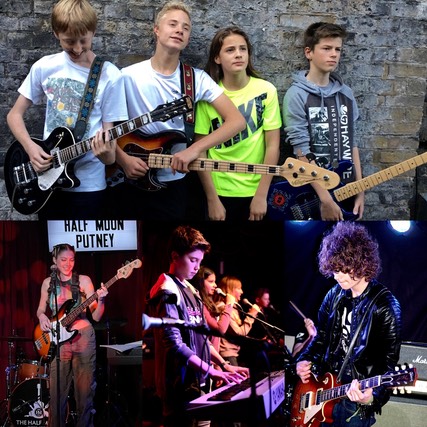 All Band Project classes have small numbers - a minimum of four and maximum of six children per group - to make sure every student receives the best support possible. Our classes are all grouped by age and experience to be the best fit musically and socially.
The Band Project also offers 1:1 instrument lessons for ages 5+. We believe in a student lead approach - It doesn't matter whether you want to complete grades, learn to play songs you love, GCSE/A Level/D of E support or to get ready for an audition/performance.
The Band Project Juniors, The Band Project and our instrument lessons are available 7 days a week. Kids are so busy it's really important to us to be as flexible as we can to make sure everyone who wants to can get involved!
Local Mums Discount
Throughout September The Band Project is offering 20% off taster workshops. It's a great way to experience what our classes are all about and meet our team of inspiring tutors before joining weekly classes. If you bring 3 friends you can get a FREE place on any workshop! 
All you have to do is register here -  - and one of our team will be in touch to book you in. If you have any questions then please drop us an e-mail at info@thebandproject.co.uk and you can find full course information at www.thebandproject.co.uk
Check out our group music classes for next term here
Contact:
Chris Mountford
The Band Project 
Tel: 0330 0882105
Email: info@thebandproject.co.uk
www.thebandproject.co.uk