Local Mums recommend the best insurance services in our area

"I highly recommend Export & General Insurance Services to Local Mums. We had struggled to get a good quote for our home insurance and a friend suggested I try Export & General.  From the first call I found them very helpful and professional and more importantly they took all the hassle away from me and came up with a very competitive quote."
Karen, Local Mum (Home insurance)
"I recommend Export & General Insurance Services to Local Mums. My first experience with E&G was they offered me a very reasonably priced quote with the appropriate level of cover I was after – which saved me a lot of time that I could use elsewhere. Subsequently we needed to make a claim and I really felt secure knowing that the process was handled by professionals who made sure to help when I had questions about the underwriters holding back payment for whatever reason. The team at E&G eventually managed to resolve the issue and won a loyal customer in the process!"
Sarah from Bounce Gym (Business insurance) 
"I highly recommend Export & General Insurance Services to Local Mums. I was in the market looking for a more competitive quote on my house insurance and came across Hoot Home Insurance, which I found out is a product run by E&G. They generate you a quote literally within seconds, all they need is your postcode. One of my favourite things about Hoot is not only was it the cheapest quote but they don't ask for any personal details meaning I won't be harassed if I don't take up the quote straight away. Once I was happy with the great price and cover, it took about 10 minutes before I was under cover and set for the year."
Crissy, Local Mum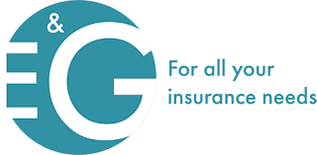 Export & General Insurance Services
We know that life admin can sometimes take over a Mum's actual life and the idea of ticking off items on your to-do list becomes more important than the task itself! That's where Export and General Insurance Services (E&G) can help. 
At E&G we provide nearly 40 years of specialist, independent insurance advice to businesses and individuals. We work with a wide panel of insurance companies enabling us to provide the best insurance solutions to our clients (you) at the right prices.
Whether you need home contents or buildings insurance, or both, or if you're looking for business insurance, maybe public liability or insurance tailored to a small business: we can do the hard work finding the best policy that answers your needs. And because we are local, we already know some of what matters to you.  
We pride ourselves on providing a personal approach with high service levels to all our customers. So do give us a call, contact us online, or if you're passing by pop in for a coffee at our Wimbledon based head office, and we can chat through your insurance needs to get you the best quote: and tick off that to-do list.  
At E&G we can help with all your insurance requirements, giving you complete peace of mind that you have the protection you need.
Contact:
Helen Sergeant
Managing Director
Export & General Insurance Services
Tel: 020 8255 0617
Email: helen.sergeant@exportandgeneral.co.uk
www.eginsurance.co.uk