Ante and post-natal, buggy fitness, body conditioning, pilates and yoga.  Carshalton has tons of classes for mums to choose from!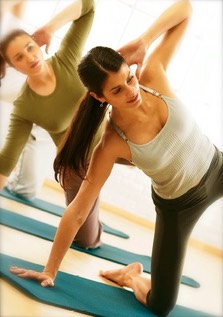 Whatever type of class you are looking for, there's sure to be one that suits in Carshalton. Shape up and have fun too with everything from tap to zumba on offer here. (Check links for any changes to times stated).
Fitness:
FREE taster classes for Local Mums and little ones at Busylizzy Sutton
To book email Natasha on sutton@busylizzy.co.uk or register online. Spaces are filling up fast so click this link to book.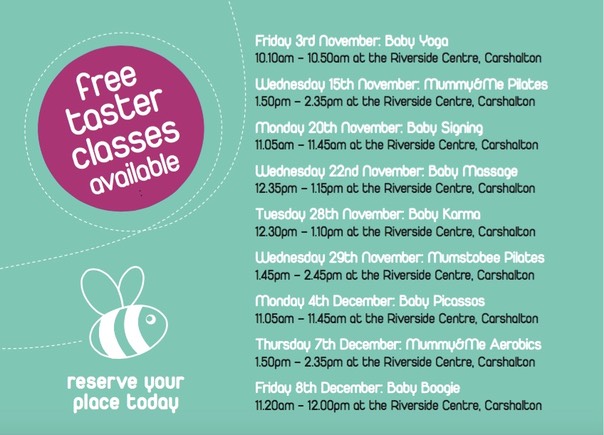 Local Pilates in Hackbridge just in time for your New Year resolutions!
**Get your first class free when you sign up for your first block of 6**
Where - All Saints Centre, New Road, Hackbridge, CR4 4JN 
When - Mondays 6–7pm mixed ability / Saturday's 9-10am improvers & 10-11am beginner
Cost -  £8 per person for one hour, payable by the 6 week course. The max class size is 12.
Pilates works for everyone, athletes wanting to improve their performance, mums-to-be, young or old, active or inactive. Take some time to give your body the tools it needs to work correctly.
Key benefits
√  Stronger core muscles to support your back.
√  Increased postural awareness
√  Leaner and balanced muscle tone
√  Increased flexibility
√  Reduced stress
Pilates2You takes a flexible approach, working around you to find a time and location that fits with your schedule. I can also come to your workplace or home for as little as £40.
For more information please visit www.pilates2you.co.uk. Alternatively email or phone Shanie at info@pilates2you.co.uk or 07899 990 733.


Sharon Marett-Gregory
Pilates, yoga, cardio for pregnancy and postnatal fitness in Coulsdon and Westcroft Leisure Centre, Carshalton, with one of the most experienced instructors around. Sharon Marett-Gregory is the author and presenter of The Pregnancy and Postnatal Workout. Sharon is delighted to announce that she now offers yoga to her clients! 
Bring your baby and meet other new mums
For an all-round approach to health and wellbeing and a varied scope of classes and skills. Sharon is long-established and offers a broad scope of training. Feel great, re-energise, become stronger, faster and lose weight. The benefits are improved posture, pelvic floor recovery, core stability and a progressive approach to regaining fitness. All this in a relaxed environment with your baby nearby. 
Class information:
Booking is essential, please call Sharon on 07828963729 or email: sharonmg@live.co.uk.
All courses are term-time only. Check with Sharon on 07828963729 for up-to-date class times.
Babies come too (from six weeks) but classes are open to all and babies welcome up to one year.
6.15pm Mondays: Bump to Baby at Westcroft Leisure Centre, Carshalton. Suitable for all trimesters.
10.30am Wednesdays: Cardio in Coulsdon
10.30am Fridays: Pilates in Coulsdon
Contact
Sharon Marett-Gregory
Tel: 07828963729
Email: sharonmg@live.co.uk
www.newlifewellbeing.com

Creative clubs: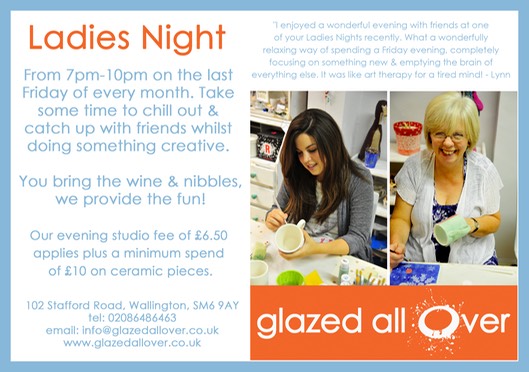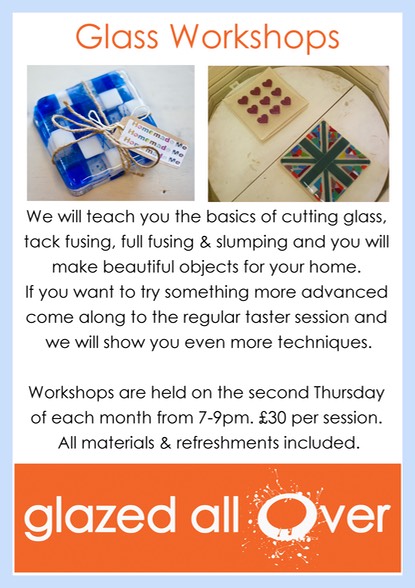 Fitness:

Maria Holley Fitness
After having two children, local mum Maria Holley has gone for a change in career.  Maria spent most of her life in the entertainment industry performing in a number of the biggest musicals in London's West End theatre including playing Truly Scrumptious in Chitty Chitty Bang Bang at the London Palladium.  

Maria has recently qualified as a personal trainer and set up Maria Holley Fitness, after deciding the unsocial hours of the theatre took her away from spending quality time with her family.  
Maria works with a number of clients either one to one or in a group, and designs tailored training programmes to help people achieve their fitness goals.  As part of your programme Maria is also qualified to give nutritional advice to support it.  So whether you have a big goal in mind or you just want to lose a few pounds, Maria will help you achieve it.
The details for Maria's new buggy classes are as follows:
Mondays 9:30am – 10:30am The Grove Carshalton
Mondays 11:15am – 12:15am Priory Park Reigate.
Both these classes will be starting after Easter on April 22nd, First session is free. For details please go to  www.legsbumsandmums.com or contact Maria at maria@legsbumsandmums.com
Contact Maria Holley: mariaholley@gmail.com
Maria Holley Fitness on Facebook
www.mariaholleyfitness.co.uk
Mob: 07860 144051
Ante and Post natal:

www.legsbumsandmums.com
Join Maria, out of the studio into the park, with your baby and buggy. Classes incorporate different types of training designed to help you get back to your old self and it's a great place to meet new friends and introduce your baby to some new pals too! Please contact Maria for more details.  
The details for Maria's new buggy classes are as follows:
Mondays 9:30am – 10:30am The Grove Carshalton
Mondays 11:15am – 12:15am Priory Park Reigate.
Both these classes will be starting after Easter on April 22nd, First session is free. For details please go to  www.legsbumsandmums.com or contact Maria at maria@legsbumsandmums.com

Dance: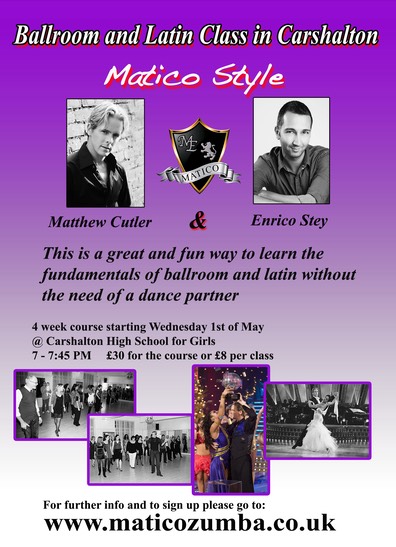 Matico Zumba
Easy to follow dance inspired, calorie burning class with Strictly star Matthew Cutler, suitable for all levels of fitness
Wednesdays, 8-9pm Carshalton High school for girls 
Starting on the 1st May 2013 Matico Zumba are running a Latin and Ballroom course.  What more could you ask for - learning to dance with a Strictly Come Dancing champion?
It will be held at Carshalton Girls School every wed from 7-7.45pm (the Zumba class is unaffected as that will continue to start at 8pm)
The class is "Matico' style so NO partners are needed. It will initially be a 4 week course and the cost is £30 payable in advance/on the first night or £8per class on the actual night. 
No fancy clothes or shoes required.
Sign up are on their website here: www.maticozumba.co.uk
CreatedtoDance Dance Fitness Classes 
A fitness class designed like aerobics but all dance. 
Easy and fun to learn. 
Styles are Hip Hop, Latin and Disco to the latest tunes. 
Toning is included and stretching to finish.
Relaxed fun and friendly atmosphere. 
Some occasional get togethers throughout the year.
All Welcome!
Wednesday 8.00pm - 9.00pm
18 -70 years all abilities welcome.
Chiltern Church, 83 Chiltern Road, Sutton, SM2 5QY
Contact: Helen Morgan
Tel: 07960 083 051
Email: 
helen@createdtodance.co.uk
Street Dance 
We also cover dance parties and lots of classes for children from four years upwards! Exciting dance and fitness classes for all age groups and abilities. All classes are taught in a friendly and fun atmosphere. We offer a timetable of classes covering Street Dance for beginners, advanced, Zumba, Dance Fit, Commercial Jazz, Break Dancing and lots more!!!!
All classes are on a pay as you go basis and for every 4 classes you attend - you get the next class FREE!!! Classes are just £4-£4.50!
Short Stepperz Studio, 83 Sutton High St, (opp Costa Coffee), Sutton, SM1 2QN
Contact: Natalie Fisher
Tel: 07825 841 223
Email: info@shortstepperz.co.uk
www.shortstepperz.co.uk 
ZUMBA!!!!
We are a professional Dance Company established for over six years, providing fun classes for everyone! Ditch the boring workout and join the Party! Zumba is a fab, uplifting Dance Aerobic Class inspired by Latin Music. No booking required.
It combines Salsa, Meringue, Reggaeton, Jive, Calypso, Hip Hop and many more fun styles of dance to give an all round workout that will burn calories, help tone and strengthen the body, improve co-ordination and leave you feeling fantastic!.
You will get the chance to learn lots of dance styles in one class and get the best workout without even realising!!!
You can burn between 300-650 calories per class.
Classes take place every Friday at 9.30am and Wednesday at 6.15pm. Just £4.50 per class.
All levels welcome and all age groups.
Short Stepperz Dance Studios, 83, Sutton High Street ( opp Costa Coffee), SM1 1JF
Contact: Natalie Fisher
Tel: 07825 841 223
Email: info@shortstepperz.co.uk
www.shortstepperz.co.uk
Pilates and Yoga:
Pilates classes with Park View Pilates,
Surrey and South West London's premier
Pilates company.
Mixed ability Pilates at St Mary's Church Hall, Church Road, Wallington, SM6 7NJ
Mondays - 11.30am – mixed ability Pilates
£7.50 per class, payable in advance by term, or £9.50 on the door. If there is space, people can join after a term has begun, paying for the remaining weeks in the term at the £7.50 per class rate. Pre-booking is essential. We have other Pilates classes running nearby, and are looking to add pre and post natal classes at our Sutton studio. 
Please visit our website for more details www.ParkViewPilates.co.uk or call Lorraine on 020 8274 1572.
Sutton Pilates
These new Pilates class are for all ages and abilities and as the groups are limited in number they are perfect for anyone who dislikes gyms or who would like to learn or improve their Pilates from an experienced and professional instructor, in comfortable and relaxed environment.
Classes last for 1 hour and need to be booked in advance.
To book or for more information call Alla (instructor) on 07899 902653
Greyhound Hotel, 2 High Street, Carshalton, Surrey, SM5 3PE
Contact: Alla Martinkevitch
Tel: 07899 902653
Email: allam_uk@talktalk.net
Yoga Class 
Suitable for all ages/abilities and all levels of fitness - everyone is welcome.
Wear loose, comfortable clothing. Yoga mats can be provided.
Just turn up - or call/email for more info.
Friday morning 10.30am - 12 midday
£7 per session / £35 for a course of 6 classes
Free parking
Queen Elizabeth's Foundation Mobility Centre, Damson Way, Fountain Drive, Carshalton, SM5 4NRContact: Louise
Tel: 077 666 83143
Email: info@hummingbee.co.uk
www.hummingbee.co.uk
If you have any classes you would like to recommend, or would like to update dates/times of information listed, please email us at info@localmumsonline.com