Playgroups are a good opportunity to get out of the house and meet other mums. There are playgroups on throughout the week in Banstead. Here is our pick of the best groups on offer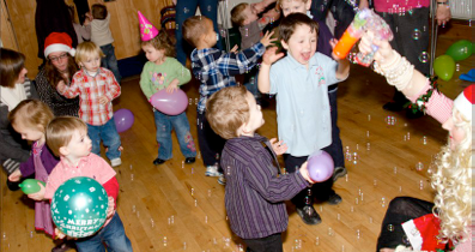 Carousel Playgroup
Mon - Fri 9.15 - Noon.
Tel: 07718764879
Address: Banstead Church Institute, Banstead
Postcode: SM7 1LD

Little Lambs Soft Play,
Banstead
Opening June, 2012 
Under fives softplay opening in Banstead. This softplay and cafe is based at the Banstead Cricket Club just off the High Street. All equipment is brand new and includes a toddler bouncy castle, ball pool, softplay tractor, rockers, softplay lego, agility kit, baby area including tummy time mat/activity arc and sensory cube, ride ons and much more. A lovely terrace overlooks the park where you can enjoy either breakfast or lunch on dry days, or relax inside on rainy days! Safe and fun environment for your children to play and a pleasant and friendly atmosphere where you can relax. 
Open Mondays/Tuesdays and Fridays from 9am to 2pm. Open all year round including school holidays. Suitable for babies up to 5yrs.