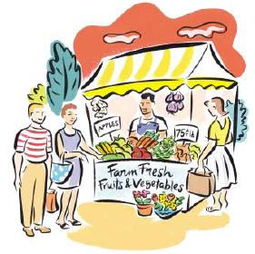 North Cheam will host its first ever market later this month, as a range of food stalls come to town.
A giant tea party and family-friendly entertainment, including circus performers, face painting, music and balloon modelling will also be on offer, on Saturday 30 June.
Sutton Council is staging the events to find out how local residents think it should spend nearly £2m earmarked for improving North Cheam and Worcester Park town centres.
Sutton Council submitted a bid to the Mayor of London for a share of Outer London Fund money earlier this year, and was awarded £1.4m. The council is topping this up to a total of £1.9m and work is now underway to find out how residents and local traders think their area could be improved.
Residents can also get involved by filling in a questionnaire, which is being sent to 12,000 homes. It is also available in local libraries, on the council's website and copies will be available at the market and tea party. A further event is planned for Worcester Park on Saturday 28 July.
The council has already been working with local businesses, who have formed a stakeholder group, to suggest ideas and discuss plans. 
These ideas include new and improved shop fronts, turning empty units into "pop-up shops" for start-up businesses and community projects, and a regular market similar to the one being held at the end of the month.  Other ideas already raised by the stakeholder group include improved street lighting and benches.
Cllr Kirsty Jerome, Joint Chair of the OLF Members and Stakeholder Group, said: "After the street parties so many of us enjoyed for the Queen's diamond jubilee, this is another opportunity for local people to get together, enjoy a slice of cake and a cup of tea and browse around the food market. It's also a chance to let the council know what they think would improve their local area. We're delighted to have been awarded this funding, and it's important that our decisions reflect what our residents want."
Questionnaires will be arriving through letter boxes from June 11 and should be returned to the council by July 20. It can also be completed online at www.sutton.gov.uk/outerlondonfund