Local Mums recommend the best books in our area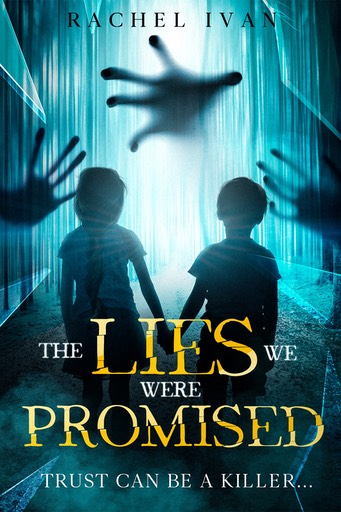 "I highly recommend The Lies We Were Promised by Rachel Ivan to Local Mums. Written with a haunting skill, the author takes us on a journey with Karensa to discover her lost father, only to immerse in a culture and country that distracts from her goal and ultimately trips her into a widespread web that could spell her doom...as it has for many. The Lies We Were Promised is captivating, slipping from one point of view to the next, it shows how all too easy it is to lose our children, taken to be sold on a worldwide market. And Kerensa has stumbled into the thick of it.
"With tension that builds and keeps the pages turning, we follow her as well as many other characters as this horrible human market is revealed. There is heart here, suspense and a deep look into a country where children simply disappear, never to be found. Relevant and timely, this is a story that needs to be read and talked about."
Allyn, Local Mum
"I recommend The Lies We Were Promised by Rachel Ivan to Local Mums. Rarely does a story grip me to such an extent I actually miss my train stop on my daily boring commute! Immersive, exciting, and heart-wrenching, Lies We Were Promised is the debut novel from Rachel Ivan. Set amidst the murky world of child trafficking, the author deals with a difficult subject matter with ease and finesse, tackling the almost unthinkable fear of every parent on the planet.
"The story is centered around Kerensa Oldfield, a 27 yr old accountant who lives a quiet life in London with her mother and younger brother embarking on a quest to find her estranged father, Kaian. A missing lineage that haunts her recurring dreams she is driven to find him. Long in the planning with meticulous research from a newspaper advert, she embarks on her mission.
"Kerensa arrives in Chennai en route to Nagercoil, her father's native place. The sights and sounds of India enthrall her. Eager to absorb all that is around her we follow her journey with page-turning anticipation. We find Kerensa's maiden voyage to Nagercoil filled with tribulations from the very first journey onwards. Upon arriving at Amma's guest house she encounters Vivien the owner and her son Samuel both intriguing characters with intriguing back stories. From here onwards all is not what it seems.
"An enigmatic character called Aruna befriends her, and the plot deepens. We are witness to brave Kerensa befriending enthralling characters along her journey who subsequently lead her into the murky world of locally trafficked children. Chance encounters with locals who hold very closely dark secrets grip the reader with force. After a futile trip to Chennai Kernesa finds herself battling the trauma of a short spate in Pulyam Prison. Here we find our protagonist bonding with fellow women, also wrongly imprisoned. The evocative descriptions of the prison transport the reader to another unimaginable situation.
"Wrongly accused of a crime she had not committed, Kerensa desperately seeks a way out.The reader can empathize with the earnest quest of Kerensa to search for her father through the author's eloquent depiction of her thoughts and fears. Rachel uses descriptions so vivid that we can easily feel Kerensa's plight from the very get-go. Kerensa displays her intuition and emotional warmth to draw the reader in. The author's characterization is so well-rounded and the prose is beautifully written. In addition, what touched me more was the full description of the sights and sounds of South India, an elixir for the soul at a time where none of us can travel evoking such beautiful memories for me so vividly. She weaves skillfully between scenes and characters seamlessly. Each chapter is from the viewpoint of different characters which hastens the pace of the plot. The interwoven stories are entrancing and carry the reader along a torrent culminating in an explosive crescendo. The story is so multi-layered and intricate, it is compelling reading.
"I have loved reading this enthralling story of intrigue and social injustice and can highly recommend reading this.Now I am avidly awaiting a sequel. Enjoy this unputdownable debut novel."
Nagini Cambampaty, The Asian Chronicle


New Thriller, just out...
The Lies We Were Promised by Rachel Ivan

Rachel spoke to us about what led her to write the lies we were promised… 
"I always wanted to write. When my daughters were small, I cobbled together a few pages of a story that went nowhere, so I filed it away, never to see the light of day again.
"The idea for The Lies we were Promised came to me over a year ago whilst watching a harrowing BBC news report about children who have been stolen from their families in India. Trafficking is a universal problem that sadly affects everyone, in every corner of the world. 
"I remember a story my husband Rubin had once told me about his cousin Chris, who was coerced into a car by two strange men on his way home from school one afternoon in Chennai, India. He was just eight years old at the time. A chance to escape only came when the men unexpectedly stopped for petrol at a gas station and he managed to quickly sneak out of the back seat and get help. The story has a happy ending - Chris is now a bank manager in the US and is married with three beautiful children.
"The Lies we were Promised highlights the story of Kerensa Oldfield who travels to India to search for her missing father Kaian, however is shocked to find herself captured by an underground trafficking gang. Thrown into a squalid Indian jail, she loses all hope…"
Read Rachel's book to find out what happens next...
Contact:
Rachel Ivan
Email: rachelivan2@gmail.com
The Lies we were Promised - a novel, by Rachel Ivan on Facebook
www.rachelivan.com