Local Mums recommend the best holistic healers (Reiki and Seichem, Crystals Healing etc)
in our area


"I highly recommend Zen Fairies to Local Mums. Kerry is a deeply spiritual, powerful and incredible healer, as well as an utterly awesome, bubbly human with a truly beautiful soul. I highly recommend all of the services she offers and commend her aspirations to help heal humanity and the world with her gifts and abilities. Her crystal suncatchers are also divine and of very high quality. I often get my angel card readings from Kerry and they are always absolutely on point and full of love and reassurance and offer very helpful guidance when required. I highly recommend Zen Fairies on all levels."
Mikki Jenman, Local Mum
"I recommend Zen Fairies to Local Mums. I had the most incredible Reiki healing session with Dino! It was my first remote healing session. I could feel Dino working on different parts of my body, it was so much more profound than I expected. After the session finished the pain had gone and I felt that my energy was back"
Annalisa Corrigan, Local Mum
"I highly recommend Zen Fairies to Local Mums. I had an amazing experience during my Reiki session with Kerry. I felt very light afterwards and my shoulder pain had gone away. I had a warm sensation during my session and I could feel the work being done to my chakras and the trauma in the body. I would definitely recommend Zen Fairies. Thank you for the incredible work and look forward to the next session."
Chane Lubbe, Local Mum
"I recommend Zen Fairies to Local Mums. I bought a sun catcher to give to my sister as a gift and it was absolutely beautiful. The attention to detail was amazing. It filled her room with rainbows every time the sun caught it. I can't recommend these highly enough! if you're looking for the perfect gift for someone, look no further."
Robin Freeman, Local Dad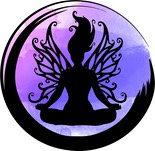 Introduction to Energy Healing (Reiki & Seichem)
18th June
Free Entry - Limited to 15 Spaces
Secure your space by calling reception at 
Samsara Mind & Body - 020 8874 4500.
Is the current situation in the world getting you down? Are you suffering from stress, anxiety, insomnia, trauma or physical pain?
Or perhaps you want to deepen your connection to yourself and the world around you? Do you want to explore more about who you are and expand your ability to help your friends and family, animals and even mother earth?
Join our community as we take you on a journey of discovery and learn more about the magnificent healing abilities that Reiki and Seichem can offer.
We will explore the following:
- Relaxing Guided Meditation
- Experience a Healing Circle
- History of Reiki & Seichem
- About the Elemental Rays
- The Healing Violet Flame
Drinks and snacks will be offered
Website: www.zenfairies.com
We are a husband and wife team on a mission to spread healing and positive vibes wherever we can and hopefully pass on our skills and experience to others in the process
We have recently launched a grassroots holistic healing business called Zen Fairies (www.zenfairies.com). We have lived in Tooting Broadway for 10 years and would love to offer our services to the Local Mums community.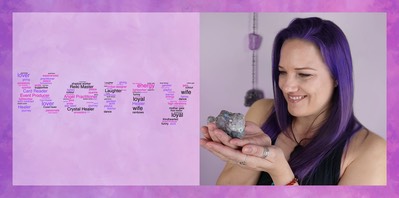 We offer the following services
●      Reiki and Seichem energy healing treatments
●      Reiki and Seichem level 1&2 workshops at Samsara Mind and Body, Wandsworth
   ○       Become a qualified Reiki and Seichem Level 1&2 practitioner
●      Crystal healing treatments
●      Angel healing and card reading
●      We hand make and sell energy cleansing products via our Etsy Store
    ○      Crystal suncatchers
    ○      Wall hanging crystal clusters
    ○      Energy cleansing kits
●      We can provide any of these services to private and corporate events.
Upcoming Reiki and Seichem workshops at Samsara Mind and Body
April 23rd & 24th: https://www.facebook.com/events/751859252856711
May 21st & 22nd: https://www.facebook.com/events/1537179436683327
June 18th & 19th: https://www.facebook.com/events/381561046836152
Contact:
Dino
Tel: 07919837948
Email: info@zenfairies.com
Zen Fairies Etsy Store
Zen Fairies on Facebook
Zen Fairies on Instagram
www.zenfairies.com