Ante and post-natal, buggy fitness, body conditioning, pilates and yoga.  Cheam has tons of classes for mums to choose from!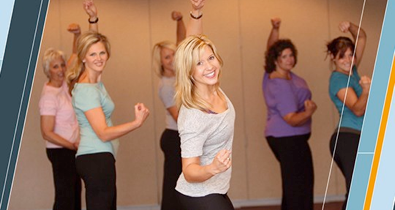 Whatever type of class you are looking for, there's sure to be one that suits in Cheam. Shape up and have fun too with everything from tap to zumba on offer here. (Check links for any changes to times stated).-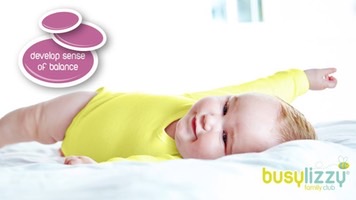 FREE taster classes for Local Mums and little ones at Busylizzy Sutton
To book email Natasha on sutton@busylizzy.co.uk or register online. Spaces are filling up fast so click this link to book.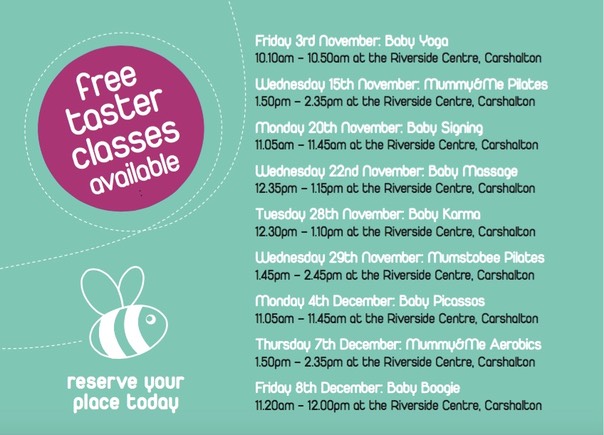 Star Steppers - Adult Dance Class
Cheam Surrey
This adult dance class is infused with Street Dance, Jazz and Latin influences - guaranteed to give you a good workout whilst having a jolly good knees up and a giggle!! So come along and get fit the fun way!
Opening Times:  Wednesdays, 8.00 - 9.00pm
Place: 8th Cheam Scout Hall, Springclose Lane, Cheam, Surrey, SM3 8PU
Price: £5 per class 
Age: 18+
North Cheam Academy of Dance
St Oswalds Hall, Brocks Drive, North Cheam, St Albans Hall, Gander Green Lane, Sutton,
Email:      sarah@ncad.co.uk
Telephone:    0208 395 8032
Mobile / Text:  07900 556302
North Cheam Academy of Dance aims to provide efficient, up to date, enjoyable and safe instruction in classical ballet and theatre dance, using well trained, qualified and experienced staff, for all people aged from 2 years through to adults. 
New pupils are welcomed throughout the term.
Payments are very reasonable, and may be made weekly. 
Our conscientious training has helped pupils to progress to professional performing employment; teaching qualifications and jobs; university dance and related degrees, and professional vocational dance training.
Pupils have the opportunity to study:- 
- Ballet, free movement and character, and take the graded and vocational examinations of the world renowned Royal Academy of Dance (RAD)
- Tap, modern jazz, theatre craft, freestyle/street and musical theatre, and take a wide range of exams and awards with the International Dance Teachers Association (IDTA)GCSE and AS level Performing Arts: Dance; examined by the Assessment and Qualifications Alliance (AQA). If there is demand we may run A2 Dance qualifications.
Examinations are optional, and sessions are held:
- Twice a year with the IDTA, open to all pupils (age 3 and up). 
- Once or twice a year with the RAD, according to progress.
- Once every two years with AQA for GCSE Dance. The course runs over two years, an hour a week is dedicated to GCSE dance and extra weekly lesson/s to be taken in ballet / modern jazz / theatre craft to supplement practical technique. A few extra lessons may be necessary
near the exam time. Visits are arranged, and necessary to view professional dance companies at work. Pupils are usually accepted from the age of 13 years.
- Examinations are optional, but in order to progress through the classes pupils must demonstrate that they have achieved the technical requirements of each grade. 
We produce a bi-annual show at The Epsom Playhouse for all students to participate in. Smaller displays are arranged, and the musical theatre students perform in a Christmas production. We have other opportunities for pupils to participate in performances, for example at local fetes, school fairs, and community events. Festivals may also be arranged.
Additional school events include the NCAD Summer School, typically a production of an extract from a musical; and the Christmas Parties for all pupils.
Please emai lsarah@ncad.co.uk for a timetable, uniform lists and any additional information you require.
Pilates
Pilates classes with Park View Pilates, 
Surrey and South West London's premier Pilates company
Beginners and mixed ability Pilates
Classes at the Park View Pilates Studio in Benhill Road, Sutton, SM1 3RR.
Mondays - 6.30pm - beginners Pilates (five week course - start date TBC)
Wednesdays - 6pm – beginners course – start date TBC
7.15pm – mixed ability (men only). Course up and running - 1 place left.
8.30pm - beginners course. start date TBC.
Fridays - 9.30am. Class type TBA - can be mixed ability, beginners or pre/post-natal, subject to demand.
Saturdays
8.30am – beginners course. Start date TBC
9.45am - beginners course. Course full. Please contact us for future courses.
Prices - beginners courses - £75 for a five week course. Mixed ability classes - £15 per class, payable in advance in five-week blocks. There are a maximum of four people per class at the Park View Pilates studio. We also offer 1-2-1s and private classes at our studio, and are looking to add pre and post natal Pilates classes. Please contact us for more info. If we don't have a class at a time to suit you, please let us know as we are looking to add further classes. We also run Pilates classes in nearby areas, including Banstead, Wallington and Purley. For more info, please visit our website www.ParkViewPilates.co.uk or call Lorraine on 020 8274 1572.

If you have any classes you would like to recommend, or would like to update dates/times of information listed, please email us at info@localmumsonline.com