Here are details of Carshalton Children's Centres and how to make the most of them.

Childrens' Centres were set up to improve the way services are offered to local families with children from birth to five years. They are designed to make it easer for parents to access information and benefit from local health and family support services.  
Funding for Children's Centres is currently under review, so it's really important to make the most of these services while we still have them. Please check links below for updates as they are subject to change. 
More details about Children's Centre sessions in our Daily list of Activities for Babies and Children
Services provided by our local Children Centres include: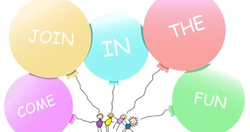 •

Baby clinics


•

Ante-natal


•

Breastfeeding support


•

Advice and information for parents


•

Parent support


•

Parent/child activities - such as messy play/music and rhyme


•

Early education in nurseries


•

Employment and training support
See our daily list of activities for day and session times
Amy Johnson Children's Centre
Brabazon Avenue
Wallington
SM6 9ET
Green Oak Children's Centre
671 London Road
North Cheam
SM3 
Muscham Children's Centre
Muschamp Road
Carshalton
SM5 2SE
Tweeddale Children's Centre
Tweeddale Road
Carshalton
SM5 1SW
Robin Hood Lane Clinic
Camden Road
Sutton 
SM1 2RU
Breastfeeding clinics
Please see our Carshalton Mums breastfeeding information page