Here's a pick of everything extra-curricular on offer for school age children in Carshalton.
After school classes run during the weekend and throughout the week. There is a huge variety of classes on offer in Carshalton. Here are some we have tried. Don't forget to check the reviews section for more details.

Dance clubs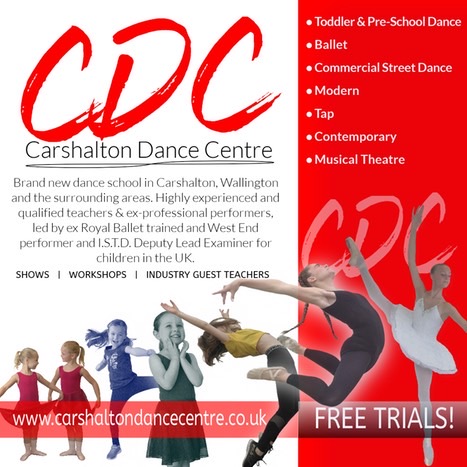 Carshalton Dance Centre
Carshalton Dance Centre is a new, vibrant and nurturing dance school, offering inspiring dance classes for pre-school ages up to Advanced Levels. Led by ex Royal Ballet trained, West End performer and Deputy Lead Examiner for Children's Examinations for the I.S.T.D, our dance teachers have a wealth of knowledge and experience to instil the love of dance to children of all ages. We offer pre-school and toddler classes, ballet, commercial street dance, contemporary, modern, tap and musical theatre, with many avenues for performing both locally and in London. CDC also offers holiday workshops, optional I.S.T.D. examinations, shows and summer schools and guest teachers.
So whether your young child is starting to discover dance for the first time or a teenager who wants to develop their dance further to vocational level, we can offer it all. Autumn term bookings are now open with free trials as standard. We look forward to hearing from you.  
Contact 
Tel:  077101 74485
Email: carshaltondancecentre@gmail.com
www.carshaltondancecentre.co.uk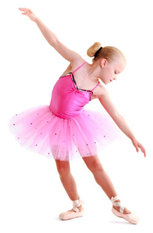 J Dance Studios
Classes include:
Babies ballet from 2 ½ years 
Royal Academy of Dance Ballet 
ISTD Modern and Tap 
Drama based on topics covered in the GCSE syllabus. 
Saturday Morning club - Ballet, Tap & Modern and Drama 
RAD and ISTD exams 
Christmas show 
Festivals 
Nursery schools 
Special needs 
Children's parties 
The first class at jdancestudios is free so that pupils and parents can ensure they are happy with our classes. Dance develops life skills, increasing confidence and self-esteem, expression, communication and self-motivation. Dance improves posture and physical strength. Dance develops co-ordination and appreciation of music. Dance is fun! We specialise in teaching the Royal Academy of Dance ballet syllabus. Our teachers adhere to a carefully structured syllabus, which is both fun and safe. Our teachers have the training and qualifications necessary to teach dance to young children and students. Our teachers continue training throughout their careers to update their skills and knowledge.
Highfield Hall
The principle studio and postal address is at Highfield Hall, 320 Carshalton Road, Carshalton, Surrey SM5 3QB.
Wilson's School
The Saturday Morning Club studio is at the Wilson's School, Mollison Drive, Wallington, Surrey, SM6 9JW.
Stanley Park Church
Another studio is at Stanley Park Church, 130 Stanley Road, Carshalton, Surrey SM5 4LP.
Highfield Hall, 320 Carshalton Road, Carshalton, SM5 3QB
Contact: Jane Tilley
Tel: 0870 850 6851
Email: jane@jdancestudios.com
www.jdancestudios.com
Junior Street Beat @ Sutton Arena
An exciting high energy hour where children can learn choreographed dance routines and moves to the latest sounds.
A session definitely with (the right) attitude!
Tuesday
4.00pm to 4.45pm - 4 to 7 years (course)
5.00pm to 5.45pm - 10 to 15 years (course)
Wednesday
4.30pm - 5.15pm - 4 to 7 years (drop-in)
5.15pm to 6.00pm - 7 to 9 years (drop-in)
Sutton Arena Leisure Centre, Middleton Road, Carshalton, SM5 1SL
Tel: 020 8770 4088
www.gll.org/centre/sutton-arena-leisure-centre


Hamilton Dance
RAD Ballet, ISTD Modern, ISTD Tap, Adult, Ballet and                                                                                                                                                           Jazz
c-hamilton@live.co.uk. Tel: 07957 379006


Drama:
Drama Buds
Each week the children create new original stories through movement, drama and song. The hour long classes are structured to allow the children grow in confidence, develop their communication skills, be creative, use their ideas and imaginations and have lots of fun!. Parents also have the chance to get involved at the last class of the term and see the drama their children have been creating! Class 1 hour.
Contact: Becca Wall
Telephone: 020 8669 2355
Email: info@dramabuds.co.uk
www.dramabuds.co.uk
Carshalton Mums are entitled to 10% off the first term's fees at Theatretrain Sutton, just mention Local Mums Online. Contact Carol Soper, Tel: 07500 790254, www.theatretrain.co.uk

Football:
Football Focus Indoor 
Saturday Classes
Every saturday all year round we are there come rain or shine!
Three classes for ages:
Beginners and advanced welcome boys and girls. Come and watch or try if you like.
Carshalton Boys Sports College, Mushchamp Road, , Sports Hall Entrance, Carshalton, Surrey, SM5 2SE
Contact: Natasha or Stuart
Tel: 01737 213 281 or 07827 359 751
Email: info@football-focus.co.uk
www.football-focus.co.uk

Saturday Mini Soccer
Mini Soccer is an ideal introduction for boys and girls. 
Scaled down pitches and goals - more passes, shots and saves! More Fun! Turn up, pay and play - no booking required.
Crystal Palace FC FITC, Selhurst Park, SE25 6PU
Goals Soccer Centre
658 London Road, North Cheam
10.00am - 11.30am / Age 5 - 12 / £4
Sutton Arena Leisure Centre, Middleton Road, Carshalton
9.00am - 10.00am / Age 5 - 8 / contact direct
10.00am - 11.00am / Age 9 - 12 / contact direct
Barrow Hedges Primary School
10.00am - 11.30am / Age 5 - 12 £4
£26.00
Contact: Crystal Palace FC - Football in the Community
Tel: 020 8768 6000
Email: info@fitc.cpfc.co.uk
www.cpfc.co.uk
Saturday Soccer School 
Saturday morning soccer school for both boys and girls aged betweeen 4 to 7 years. Support your local teams - visit the website for fixtures lists.
10:30 to 12:00 every Saturday throughout the year. Pay on entry no booking required.
All coaches are CRB checked and FA Qualified.
This also entitles the child and one adult to free entry of that Saturdays home game if being played.
Also available to purchase replica CAFC child football kits for only £12.00 complete kit (Top, Short and Socks).
Please ensure all children wear suitable clothing for the weather also require shinpads and football boots.
Please call the office number on the morning and there will be answerphone message if cancelled due to poor weather.
Tea and coffee available for Parents watching.
Carshalton Athletic Football Club, The War Memorial Sports Ground, Colston Avenue, Carshalton, SM5 2PW
Contact: Vikki
Tel: 020 8642 8658
Email: soccerschool@carshaltonathletic.co.uk
www.carshaltonathletic.co.uk

Gymnastics:
Junior Gymnastics
Structured gymnastics classes offering children as young as 3 up tp 7+ structured progression.Children aged 5 years plus can work towards BAGA awards.Classes are held from Monday to Saturday at various times depending on age and ability. Westcroft Leisure Centre, Westcroft Road, Carshalton, SM5 2TGTel: 020 8770 4800
www.gll.org/centre/westcroft-leisure-centre 


Martial Arts:
Junior Judo 
Learn self defence; develop strength and fitness, agility and confidence at an early age.Monday 7.00pm to 9.00pm5+ yearsPlaces are limited. Please enquire for costs as fees are paid directly to the club.Sutton Arena Leisure Centre, Middleton Road, Carshalton, SM5 1SLTel: 020 8770 4088
www.gll.org/centre/sutton-arena-leisure-centre.asp 
Karate for all
Come and join us for a free trial lesson. We are a friendly and welcoming group, providing karate training for all. No contracts.
Call for more information or just turn up on the day. All are welcome. Portuguese, Spanish or Italian no problem.
Saturday Mornings 9.30am-11am
For all levels and all ages
BedZED Pavilion, 24 Sandmartin Way, 
off Helios Rd, 
opp All Saints Church, 
Hackbridge, SM6 7DF
Contact: Carlos
Tel: 07932 012 159
Email: kickingfrog@live.co.uk 
Music:
Sutton Music Service 
Creating opportunities which deepen the interest and skills of children and young people through a range of musical and social experiences.
Wandle Valley School, Welbeck Road, Carshalton, Surrey, SM5 1LW
Tel: 020 8640 8781
Email: musicservice@suttonlea.org
www.suttonmusicservice.org.uk/
Languages:
Aprende Espanol - Learn Spanish
A fun language club in Carshalton/Wallington on Saturday mornings for children aged 4+.Help your children to learn Spanish through games, music and stories.Saturday 9.30 and 10.30amWallington LibraryContact: Gema CaviaTel: 02086475635
Email: mattgema@hotmail.com
Swimming:
Splash Swimming Lessons
Swimming lessons for Children of all abilities. Sole use of pool. Teachers in water with beginners.
Over 25 years experience in teaching Children to swim
Teachers qualified to ASA Advanced level
All staff CRB checked
For information on courses contact Jacqui 020 8669 7226. or email bookings@splashswimminglessons.co.uk
Lessons held at,
Sherwood Park :Tuesday, Thursday and Friday from 4:30
Sutton High: Wednesday from 6:00
30 Sandhills, Wallington, Surrey, SM6 8JE
Contact: Jacqui
Tel: 020 8669 7226
Email: booking@splashswimminglessons.co.uk
www.splashswimminglessons.co.uk 
Tennis:
Carshalton Lawn Tennis Club
Coaching sessions for children 4 to 16 years of age, all abilities welcome. Tennis lessons run by our Head Coach, Chris Dent and his team to develop a player's confidence and skills, in a fun and challenging setting.
Come and play during the junior club sessions which are held on Wednesdays 5-7pm, and Saturdays 9am-1pm. There are balls provided!
Junior Club Night - Wednesdays during summer term
Junior Club Ladder League and annual club tournament.
Holiday tennis camps available - run by our coach and his team.
Book a single session or all week.
See you there!
Adult and junior members always welcome.
Individual and group tennis coaching sessions available all year round.
Adult and Junior social and matchplay sessions.
7 outdoor courts and clubhouse.
60-62 Beeches Avenue, Carshalton Beeches, Surrey, SM5 3LW
Contact: Coach Chris Dent
Tel: 07720 942494
Email: Chris_dentuk@yahoo.co.uk
carshaltontennis.org
Uniformed groups:
2nd Carshalton Brownies 
The Brownie pack meets in the Guide Hall behind the Dukes Head pub in Wallington on a Tuesday evening from 5.30 until 7pm. Wallington, SM6
Contact: Kelly 07825 518779
www.girlguiding.org.uk
Have we missed something? Can you recommend a class for Carshalton Mums? Email us at info@localmumsonline.com