One of the most useful and life-saving skills for parents is first aid. Local Mum Helen is using 28 years of hands-on first aid experience and training to provide first aid classes in our area.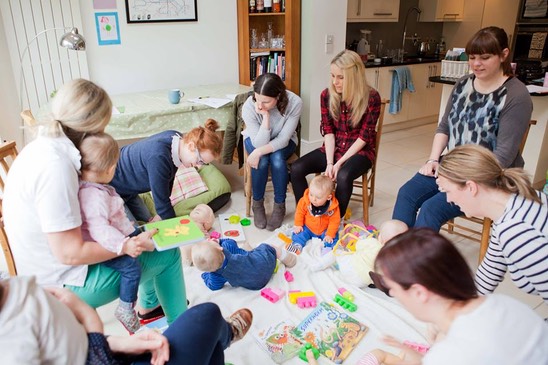 As parents we would do anything to protect our children from harm. But if your child had an accident or fell ill, would you know what to do?
This is the question asked by Local Mum Helen Stafford who has recently set up her business  Mini First Aid providing first aid classes for parents and carers.
Helen, who is mum to Izzie and Matthew, believes that all carers of children should have the knowledge of basic first aid and be competent to deal with a situation, should it arise.
In her 28 years as a flight manager, with a leading long haul airline, Helen has been faced with many first aid situations, and knows how to deal with them under pressure, not to mention the several incidents she has had bringing up her own two, from broken arms to gaping wounds! 
Confidence building
"It's not just parents of young children that need to know the basics of first aid," says Helen. "Teenagers, for example, often look after young children as babysitters and many would have no idea what to do should an emergency situation occur." 
"Mini First Aid offers first aid classses to parents, grandparents and carers of babies and young children," explains Helen. "The classes are delivered in a relaxed and comfortable style and cover the basics of life saving first aid in a memorable way which gives parents, grandparents and carers the confidence to know what actions they needed to take if faced with a medical emergency." 
If you would like to have the knowledge and reassurance of being able to deal with an emergency involving your child, why not give Helen a call?
Read Local Mums' reviews of Mini First Aid
Contact:
Helen Stafford
Mini First Aid Surrey and West Sussex
Tel:  07941 285324
Email: helen@minifirstaid.co.uk
Mini First Aid Surrey and West Sussex on Facebook
www.minifirstaid.co.uk
Venues, dates and prices:

Mini First Aid classes

2 hour Baby and Child First aid class:

17th Sept 10:30am Mothercare Store Weybridge
17th Sept 2pm Tadworth Leisure and Community Centre Epsom
21st Sept 1pm A3 Baby Barn Chessington
21st Sept 7:30pm Monkey Puzzle Nursery Weybridge
Bookings via Helen@minifirstaid.co.uk Or www.minifirstaid.co.uk, special offer price of £25 per person, please mention Local Mums Online.
Private classes at people's homes are min of 6 max 12 @ £25 per person.