Local Mums recommend the best etiqette classes in our area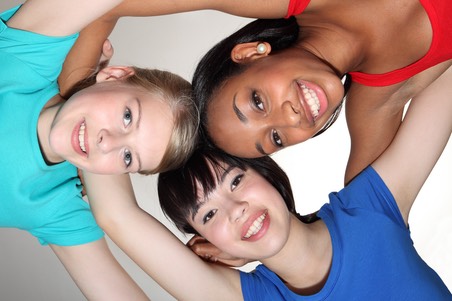 "I highly recommend Polished Manners to all Local Mums. My three girls thoroughly enjoyed Mrs Akano's very detailed and compact lessons.  I have noticed the changes in them with regards to having better posture, table manners and courtesies that we often forget and take for granted. I want my girls to stand out ahead of the rest and Polished Manners have delivered what I expected.  I am pleased to say that Mrs Akano's very professional yet down to earth nature is a major asset which enables anyone to learn everyday basic skills that will truly set you apart."
Keisha, Local Mum of Maaya, Giyaa and Kriyaa
"I recommend Polished Manners to Local Mums. My daughter attended an Etiquette party last October delivered by Polished Manners. She learnt so much that she asked if she could have a similar party for her 8th birthday party. She and her friends had a fantastic time on her 8th birthday party. My daughter and her friends were so excited ordering a three course meal by themselves, they were practicing all they had learnt in just two hours, from role play to questions and answers, how to excuse yourself from the table, the list is endless. I would highly recommend Polished Manners to others parents; they delivered a lovely party."
Buki, Local Mum of Teni



Social skills
Polished Manners has a growing reputation of teaching manners and etiquette with a modern edge.  Classes are delivered in a practical and interactive way with lots of role play and an emphasis on its relevance in society today. 
Great manners are key to your child's future!
Our fun interactive etiquette training programmes for children are designed to give your child a set of practical, polished social skills that will let them shine no matter where they are, be it a special occasion, scholastic event, university and beyond. 
For more information contact:
Laura Akano,
Principal Trainer/Coach
Polished Manners
Tel: 0208 935 5953
Mob: 07432 725 626
Email: info@polishedmanners.co.uk
www.polishedmanners.co.uk