Local Mums recommend the best art schools in our area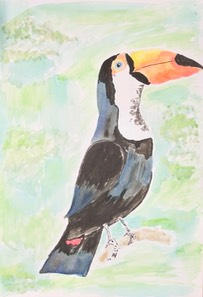 "I highly recommend Cygnets Art School to Local Mums. The highlight of our son's week for five consecutive years was his weekly art class at Cygnet's Art School. He instantly bonded with the teachers, thrived under their instruction and found a time and place every week that he could escape into a colourful and uplifting world of drawing, painting and sculpting. Various topics and techniques were explored each term and he has developed such a love of art that it has become such an important part of his life - he always has a sketch on the go."
Samantha, Local Mum
"I recommend Cygnets Art School to Local Mums. I searched far and wide to find for an art class to fan the flame of my daughter's emerging interest. When a friend recommended Cygnets, I felt like I found the pot of gold at the end of the rainbow! Offering a unique apprentice-like experience, Cygnets gives all its budding artists an empowered sense of what they are capable of and helps them harness their creative instincts."
Mary, Local Mum
"I highly recommend Cygnets Art School to Local Mums. Our kids joined the incredible art adventure with Cygnets four years ago and their enthusiasm has not faded even as they have become teenagers! Every lesson is unique and gives them an opportunity to try new techniques, new mediums and to create amazing work. This has not only been an artistic inspiration for both of them, but they enjoy the positive emotions from the atmosphere that the teachers create. These lessons are two of the most precious hours of every week, full of hard work and good laughs."
Julia, Local Mum
"I recommend Cygnets Art School to Local Mums. My daughter loves her Art Class - it's not only fun, she's learned a lot and her drawing has really improved since she started. She's always happy and enthused at the end of the session and has some really impressive work to take away."
Natalie, Local Mum
"I highly recommend Cygnets Art School to Local Mums. My two children, age six and eight, are attending weekly after-school art classes and they love it. I'm so proud of the beautiful art they've been producing. This is not just another place to keep your kids busy but an authentic place to learn and grow in art."
Tatiana, Local Mum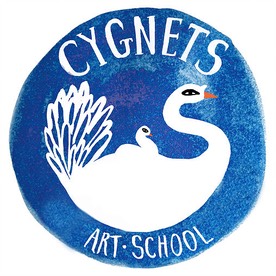 Cygnets Art School
Cygnets is a children's art school founded in Kingston, Richmond and the surrounding areas. Our focus is on the teaching of traditional skills such as drawing, painting and sculpture, combined with unique projects; experienced teachers, and professional quality materials. We have now opened a new branch in Surbiton/Long Ditton area, and are running Easter holiday workshops in April.
Easter holidays
Where: Wallis Room, Long Ditton Village Hall, 2 Ewell Road, Long Ditton, Surrey, KT6 5LE
Dates: 6th, 7th, 13th and 14th April
Times: 1pm-2.30pm and 3pm-4.30pm
Cost: £30 inc. vat/class (1.5 hrs)
Now booking for Easter holiday classes!
This Easter holiday, Cygnets Surbiton will be running eight fantastic easter-themed holiday workshops for ages 6-12. Classes are designed so that you can attend one, more, or all of them! Students attending two workshops on the same day bring a packed lunch to eat in the break.
All details of the workshops are listed below. If you would like to book, please email me the name(s) of the student(s) and which class(es) you would like to book for:
MONDAY 6th APRIL
1pm - 2.30pm: Watercolour Ducks
3pm - 4.30pm: Clay Rabbits
TUESDAY 7th APRIL
1pm - 2.30pm: Inktense Daffodils
3pm - 4.30pm: Printed Chickens
MONDAY 13th APRIL
1pm - 2.30pm: Acrylic Spring Landscape
3pm - 4.30pm: Soft Pastel Cherry Blossom
TUESDAY 14th APRIL
1pm - 2.30pm: Oil Pastel & Ink Frogs
3pm - 4.30pm: Charcoal Deer
Check out our holiday page on our website for more information and to book.
Contact:
Karen Dear
Cygnets Art School
Tel: 07547648628
Email: surbiton@cygnetsartschool.com
www.surbiton.cygnetsartschool.com