With the number of Carshalton Mums starting their own businesses on the increase, local accounting firm Turpin Barker Armstrong is ideally placed to meet the demand for financial advice.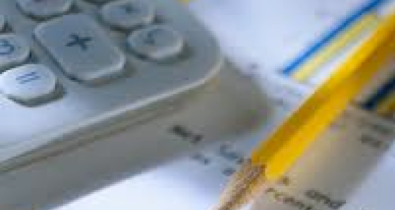 It's no wonder that so many mums are considering running their own businesses. With current working practices so famously family-unfriendly, it makes sense to be your own boss when your kids are young. But what if you have some of the many skills needed to run a business but lack the specific know-how to get your finances in order? 

Local accounting firm Turpin Barker Armstrong, which has been helping local mums and family-run firms for over 25 years, is ideally placed to help the ever-increasing number of Carshalton Mumpreneurs make a success of their businesses.

"It's great to see so many local mums using their skills and talents to set up on their own," says Turpin Barker Armstrong's partner David Payne and Carshalton Dad of two young daughters.  "We would love to use our experience working with local families and mums to help these new local mumpreneurs." 
So how does David think a company like Turpin Barker Armstrong can help the mumprenuers?
"At Turpin Barker Armstrong we understand that business owners who are also juggling family commitments need the support of professionals to provide timely, effective solutions to achieve their goals, maximise profits and minimise taxation liabilities,"  explains David. "We pride ourselves in delivering this level of support and service and welcome the opportunity to help local mums."

"All of us in business, especially new mumpreneurs, know that today's environment is ever more fast-moving, complex and highly competitive," continues David, who began his career working for the large accounting firm Deloitte but prefers advising local, family-run companies in the Carshalton area where he lives.
David specialises in accounts and tax issues, but his firm is able to take care of the whole package of financial services that a new mumpreneur might need:
"Our practice is split into different strategic departments," explains David. " Alongside our accounts and tax department (of which I am one of the partners) we also have in-house independent financial advisors who deal with pensions, insurances, mortgages and investments. We aim to offer a 'one-stop shop' for all of the small-businessperson's financial advisory needs."

Whether you are an established mumprenuer, or just thinking about setting up on your own, this respected and highly recommended local firm with a strong track record helping family-run businesses could be an excellent first port of call on your road to success.

For more information, or to set up a no-obligation initial consultation, contact David Payne on 020 8661 7878 or email: david.payne@turpinba.co.uk 


Read Carshalton Mums' reviews of Turpin Barker Armstrong.

Turpin Barker Armstrong
Accountants, Auditors and Business Advisors
Allen House
1 Westmead Road
Sutton
Surrey SM1 4LA
Tel: 020 8661 7878 
Fax: 020 8661 4015
www.turpinba.co.uk


This article was first published on www.carshaltonmums.com