Local Mums recommend the best tuition services in our area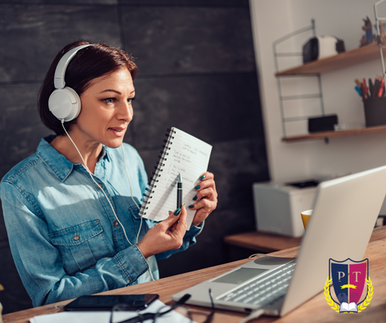 "I highly recommend Powertutors to Local Mums  I have been very impressed from initial call to getting a tutor very quickly who is doing a really good job. Communication from him and Powertutors have been brilliant, I'm very happy."
Jo, Local Mum
"I recommend Powertutors to Local Mums. This is an amazing company! I spoke to one of the girls in the office who really listened and found my son the perfect tutor. He's helped my son improve a lot in the past three months and I look forward to seeing his progress carry on."
Caragh, Local Mum
"I highly recommend Powertutors to Local Mums. Great communication and we have found the most amazing tutor for our special needs son."
Katie, Local Mum
"I recommend Powertutors to Local Mums. During lockdown we used Powertutors to support our daughter with her learning. Since being back at school we have continued with the tuition and are so happy. It is so easy, non-invasive and affordable."
Claire, Local Mum
"I highly recommend Powertutors to Local Mums. Powertutors have been amazing! Since the schools closed we have been using their weekly classes that my daughter absolutely loves. Teachers, content and delivery has been second to none."
Ria, Local Mum
"I recommend Powertutors to Local Mums. Absolutely amazing service. The commitment and dedication Naz has taken to secure the perfect tutor for my son has been second to none. My son, who has a variety of complex needs has a phenomenal tutor who has achieved so much more in six weeks than in the last two years at school. Naz is still checking in with me every few weeks, ensuring Joe is still getting the best to ensure he thrives. I am so lucky to have found such an amazing company that is passionate and goes the extra mile for their students."
Lisa, Local Mum
"I highly recommend Powertutors to Local Mums. Carys was so good and in no time managed to find the right tutor for my twins.They are both happy with their tutor and after only one session felt more positive about learning."
Denise, Local Mum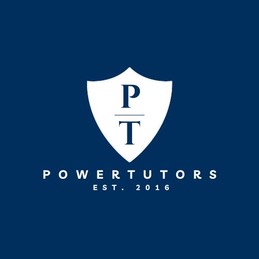 Powertutors
Powertutors provides qualified and experienced tutors who can help students of all ages and abilities to achieve their goals and build their confidence. Powertutors offers individually-screened, local tutors whose expertise includes exam preparation ranging from SATS to GCSE, AS, A-level and beyond.
We have tutors who can coach children through the 7+, 11+ and common entrance exams to gain entrance to highly selective Grammar and Independent schools.
We handpick a tutor to suit your child's needs
We understand that finding a tutor is quite a time-consuming and stressful experience. First of all, you need to trust this person but often they are strangers who were recommended to you online or you found them on a website where tutors can self sign up. 
In addition, you don't have any background checks on them or ability to assess their progress with previous students. You will need to take their word for it and take a leap of faith to trust them to tutor your son or daughter.
Our friendly team of account managers will listen to you and ask questions in order to determine who would be the best tutor for your child.
Contact:
Karis Smither
Powertutors
Tel: 01737 652965
Email: enquiries@powertutors.co.uk
www.powertutors.co.uk