Local Mums recommend the best online science tuition in our area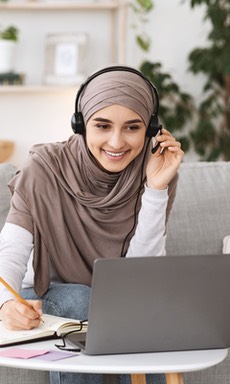 "I highly recommend Science With Confidence to Local Mums. We are so very grateful and pleased to have been put in contact with Sadia. We were not concerned about our son's grade rather his confidence and wellbeing which was rather low regarding Chemistry and having a knock on affect on his approach to his other GCSE subjects. Sadia really helped him so much and he has felt much more positive approaching all his exams. Sadia was so flexible and kindly offered additional sessions prior to the exams which have helped him hugely. Our son has three younger siblings so we will be contacting Sadia again if we are in need again!"
Lucy, Local Mum
"I recommend Science With Confidence to Local Mums. Sadia is very knowledgeable and so helpful. My daughter enjoys her lessons and her understanding of the Chemistry topics she struggles with is really improving."
Mrs Mawara, Local Mum 
"I highly recommend Science With Confidence to Local Mums. Sadia's lessons are so engaging. Sadia made such a difference in a short time and I am incredibly grateful for that. I have not seen my daughter this confident in a long time. Finding Sadia was the best thing for my daughter."
Crystal, Local Mum
"I highly recommend Science With Confidence. Sadia is an outstanding teacher who develops a wonderful rapport with her students. My daughter was struggling with Chemistry A level and losing confidence and motivation. Thanks to Sadia she now has the predicted A in Chemistry she needed for University and is enjoying the subject again. I am amazed in the difference in her attitude to learning Chemistry since having lessons with Sadia…"
Catherine, Local Mum
"I recommend Science With Confidence. Sadia helped me get so much more confident with Chemistry. I wouldn't have gotten the grade I got without her!"
Daniella, A level Chemistry student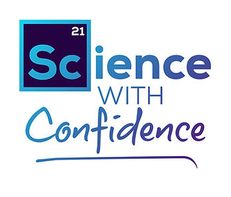 ***I currently have a couple of places left on my GCSE group tuition classes. Please contact me for more info and to secure a place on 07708236822***
With over 15 years' experience of teaching in British schools in the UK as a Qualified Teacher, private tutor and currently teaching part-time in a private London school, I have been able to develop and implement many successful strategies to help students achieve as well as develop a secure understanding of examination requirements to help students excel. 
Furthermore, my degree in pure Chemistry from University College London, Master's degree and Post graduate Certificate in Education from the University of Oxford have equipped me with the solid subject knowledge of the British science curriculum and skills needed to secure excellent outcomes for my students. 
A distinct advantage I have over many tutors is that I possess a degree in a pure science and I am qualified to teach the British Curriculum in UK schools. I am also a member of the Royal Society of Chemistry and a Chartered Science Teacher.
I have had the pleasure of tutoring a range of students from fascinating young kids keen to satisfy their innate curiosity for science to the more serious A Level Chemistry students in need of securing the top grades for their place on highly competitive degrees such as Dentistry and Veterinary Medicine courses. I have also delivered high quality tuition services all over the world; from local students in London to those in international schools as far as India, Singapore and Hong Kong.
I am also DBS checked.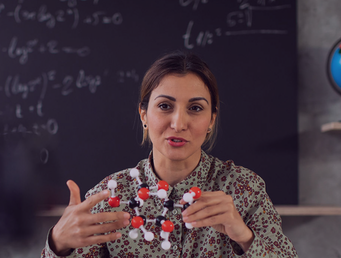 My approach
My lessons are always carefully planned by me around the individual's need so every lesson will look and feel different for every student.  
Each lesson is carefully crafted by showing consideration for the student's profile and needs and tailored to their pace of learning; with each lesson building on the pupil's prior knowledge.  
A key focus and strategy that has guaranteed success in my students is knowledge retrieval at the start of every lesson before visiting new content. This ensures that my pupils are retaining and securing the information they have learnt as well as looking forward to building new knowledge, all part of my confidence-building approach to learning.  
Examination questions practice are also routinely built into the lessons so that students have ample opportunities to develop their examination techniques and make them realise that success is easier to achieve than they think.
Local Mums Discount
I am currently offering Local Mums members a discount on my group tuition, as well as a free trial lesson. For more details about my group tuition, please see my Local Mums blog.
Please feel free to contact me if you have any questions,
Sadia
Contact:
Sadia
Science With Confidence
Tel: 07708236822
Email: sadia@sciencewithconfidence.com
www.sciencewithconfidence.com