Win a FREE Alice in Wonderland-inspired afternoon tea for four (worth over £100) at gorgeous Dotty's Teahouse in Carshalton. Just send us your feedback to Dotty's questions below...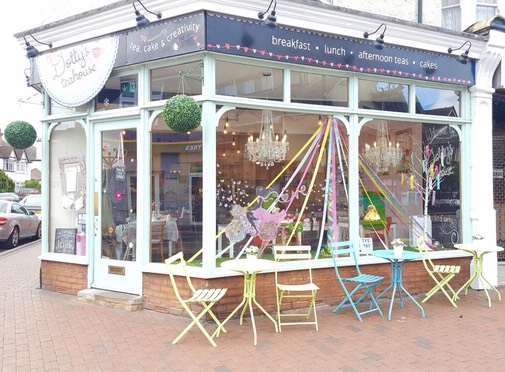 Dotty's Teahouse has been a welcome addtition to Carshalton High Street since 2016, consistently popular with Local Mums. Now owner, Local Mum Rebecca, would love our feedback about how to make Dotty's even better. 
Just answer our short survery below to help make Dotty's the perfect place for you and you could win an Alice-in-Wonderland afternoon tea for four people!
Here's a message from Dotty's owner Rebecca:
"I think firstly we would like to say a massive thank you to everyone in Carshalton and the surrounding areas for making us feel so welcome and supporting Dotty's Teahouse throughout our first two years (oh my goodness, TWO years!) in the High street! It's fair to say we really never imagined how successful it would be but it has been extremely hard work and we couldn't have done it without everyone spurring us on!
"Since opening, things have naturally evolved and now we are in our third year we felt the time was right to push things on further by developing and essentially growing our small independent business. So, where better to start than with our customers! We have lots of ideas but here are a few questions to help us understand what you would love to see at your local family friendly tearoom and cafe!
"In return for your time and feedback all replies will be reviewed and our most favourite responses will receive a FREE Alice in Wonderland inspired afternoon tea for 4 people (worth over £100!) All replies will be kept confidential and managed by Local Mums Online.
Much love,
Rebecca and the Dotty Team x"
Local Mums Online Dotty's Survey:
1. Our current opening times are 9am till 5pm Mon-Sat and 11a-4pm Sun. Would you like to see these extended i.e. open earlier or stay open for evenings and if so what additional offerings would you like to see during these times. 
2. We are working with some great local producers and our in-house chef to develop our brand-new breakfast and brunch offering. What dishes would you love to see on the brunch menu?
3. Currently our Alice room (at the rear of Dotty's) is a great space for families and children. Mummies, Daddies, Grandparents and buggies are always welcome and we have some small toys and books to keep the little ones amused. We also hold a weekly rhyme time session, children's' pottery workshops, children's parties and have a dedicated children's menu however, we want to know what you would like to see more of at Dotty's for children and local families. This can be food and/or activity based ideas.
4. We plan to launch a series of meet ups for local people including expectant, new or breastfeeding mummies, elderly people who are looking for company, business networking, book clubs etc and would you love to know if there is anything in particular that you feel is missing locally or would like to come along to yourself. Feel free to suggest days and times too! 
5. How often do you visit us on average? 
6. Is there any specific time you prefer to visit Dotty's? If yes, what are the reasons?
7. What do you like best about our food and services? And what do you value most about Dotty's? 
Please send your answers to info@localmumsonline.com marked Dotty's Local Mums Online Survey. 
Good luck!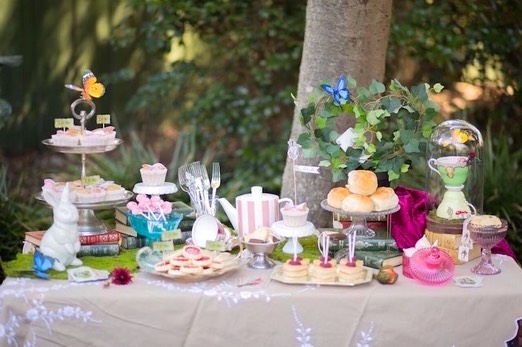 Read Local Mums' reviews of Dotty's Teahouse
Click here to reserve a table online
Contact:
Rebecca Mackenzie
Dotty's Teahouse, 
Tel: 0203 754 4613 
Email: bookings@dottysteahouse.co.uk
Click here to reserve a table online
108 High Street, 
Carshalton  
SM5 3AE 
www.DottysTeahouse.co.uk
Opening hours:
Monday to Saturday 9am - 5pm and Sunday 10am - 4pm