So many of us pay a fortune to big corporate gyms that we never even visit. Why not try a local company that is guaranteed to get you motivated to lose weight - and have fun too!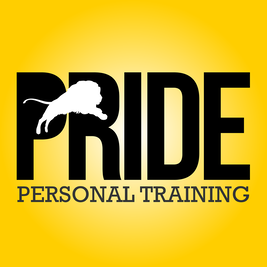 Lots of us mums would love to shed a few pounds and more often than not we sign up for expensive gym membership or fitness classes only to end up never going.
If you are looking for a guaranteed way to shift the weight in a fun and motivating way without throwing your money down the drain then personal training could be the answer.
Perfect time to get fit
Local company PRIDE Personal Training run by advanced personal trainer Martyn Parry is a great place to start. Offering 1-2-1 personal training, it couldn't be a better time to think about getting fit. "At PRIDE Personal Training  we specialise in helping you reach your fat loss goals through effective training and proven nutrition advice," says Martyn. 
"We pride ourselves in not only being effective but also fun!" explains Martyn. "We want to help people feel good about the way they look and live a healthy happy life. Our comprehensive program is designed to help you achieve your optimum state and health and fitness targets once and for all. The all-encompassing program helps you define your goals and create a suitable plan of action to get there."
Effective and fun
"You can expect your sessions with me to be effective, varied and fun," says Martyn. "We also manage to combine both the intensity needed for results and the enjoyment needed for longevity. Accountability and regular assessments ensure you don't fall off track, and are seeing the progression you WILL make!"
Martyn has impressive amounts of experience in the health and fitness industry from football teams, boxing and rugby, to kettlebells and 1-2-1 personal training sessions.  
"I started PRIDE Personal Training to share my passion for health and fitness in order to help people in their own success stories," explains Martyn. "I have always been obsessed with sport, which led me to start playing football at a young age. As I have grown older I have played other sports such as boxing and rugby and also trained in various ways such as weightlifting, kettlebells, circuits and even with no equipment at all while at University!"
After finishing University Martyn decided to share his passion for everything sport and health related by qualifying as a personal trainer.  "It seemed like the logical move," says Martyn. One of Martyn's crowning achievements is that he ran the Spartan Race twice in one day in 2011, using it as a tool to raise money for charity. "This showed me the importance of setting goals and achieving them with determination and perseverance!" adds Martyn.
Get results
So if you are looking for health and fitness results - or just to train in a way you have never trained before - why not give local company PRIDE Personal Training a try? Visit their website or call Martyn now for your complimentary personal training consultation and find out how he can help you.
Read Local Mums reviews of PRIDE Personal Training
Contact:
Martyn Parry
Advanced Personal Trainer
PRIDE Personal Training
Tel: 07531 259662
Email: martyn@pridept.co.uk
www.pridept.co.uk
PRIDE Advanced Personal Training on Facebook