Local Mums recommend the best complimentary therapists in our area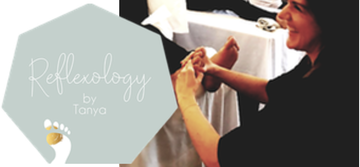 "I highly recommend Reflexology By Tanya to Local Mums. I really enjoy my reflexology sessions. I feel calm, relaxed and less stressed afterwards. I would definitely recommend having a session after a busy day."
Sadye, Local Mum
"I recommend Reflexology By Tanya to Local Mums. Tanya's reflexology sessions are a nourishing experience, a whole body refresher!"
Amy, Local Mum




Reflexology By Tanya
Life seems to be getting busier and as the seasons change, it's the perfect time for reflection, a pause, and for taking a little time for ourselves! I wanted to introduce my mobile Reflexology business to you all, Reflexology by Tanya - www.reflexbytanya.com. Read on for more info, plus an Autumn offer for any Local Mums who book in for their first treatment!
A little about this powerful therapy. Did you know we have over 7,000 nerve endings on our feet ALONE?! Reflexology focuses on stimulating pressure points on our feet, which correspond to different body systems and organs. Working with these pressure points, mixed with a little massage, brings the body into energetic balance and can truly decrease anxiety and stress and help our digestive, nervous and immune systems to do their jobs better! When you think about how much your feet do for you, it's no wonder they play such a connected role to everything happening within our bodies and minds, right?


Reflexology has proven a really balancing therapy for children as well as adults. It can really help children develop their physical awareness, make them feel grounded and secure through certain holds and touch technique on their feet, and is revitalising for kids who, due to COVID restrictions, may be lacking in their usual physical activity and movement at this particular time.
I work mainly with clients and clinics in central London, but am very keen to work more within my local community - being mobile, I give treatments in the comfort of your home, around SW London and Surrey.
Local Mums Discount
If you book both yourself AND a friend/family member/partner in for 30, 45 or 60 mins, you will receive a complimentary 30 mins of treatment time.
Half Term special offer for Local Mums
Free 15 minute reflexology taster session for mums or kids with every booking.
Contact:
Tanya Alden-Zeter 
Reflexology By Tanya
Tel: 07870 567 697
Email: hello@reflexbytanya.com
Reflexology By Tanya on instagram
Reflexology By Tanya on Facebook
www.reflexbytanya.com