Local photographer Kim Farinha says he is lucky to be able to make his passion his career. He always strives to produce what he feels is 'the true definition of what photography should be'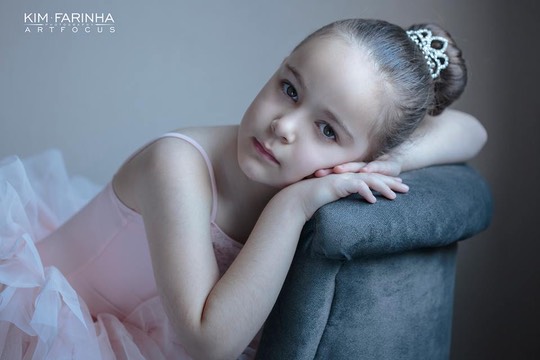 "I count myself very lucky to be able to make my passion my career," says local photographer Kim Farinha. "There's nothing more satisfying for me than providing a collection of photographs that can make someone laugh, cry and simply provide memories of loved ones and precious moments for years to come." 
It is indeed a delight to view Kim's stunning portfolio; you can see some of his recent favourite images on his website. "The portfolio is constantly changing," explains Kim. "You can also view my very latest work by checking out my Facebook page."
Passion and determination
Kim's wife Local Mum Meire Faria is his studio creative director and manager and shares his passion and determination. Never one to let a challenge derail her pursuit, Meire describes her passion for perfection as 'unparalleled.' Meire combines her passion with her keen business sense to propel the dreams of the studio. "God, my family (they have a beautiful son called Davi) and happiness are what l live for," explains Meire.
"Whether it is a family portrait, or portraits of children or wedding photography, our commitment to our clients is that we will make it possible to provide the true definition of what photography should be," adds Kim. "Capturing those special moments naturally and elegantly."
So if you are looking for a photographer with a genuine passion for capturing beautiful images of people why not give this highly recommended local photographer a call?
Read Local Mums' reviews of Kim Farinha
Contact:
Kim Farinha
Mob: 07825687650
Tel: 02086694137
Email: artfocuslondon@gmail.com
www.kimfarinha.com 
Kim Farinha on Facebook