Honeywood museum in Carshalton will be transformed into a spooky fun-filled Halloween destination for kids this half term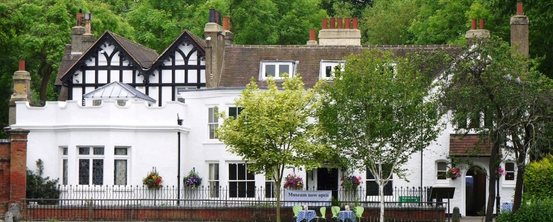 Halloween-themed fun is on the agenda at Honeywood Museum where free half-term activities have been carefully selected to keep kids spookily entertained.
On Sunday 28 October Honeywood plays host to a Spooky Afternoon where free activities include making 'freaky frogs' and a bat hat and joining the museum's resident witch, Elizabeth, for some blood-curdling ghost stories.
For those who fancy a quiet sit down while the kids run about, the tea room will offer a range of spine-chilling treats like 'bloodthirsty soups' and 'red eyeball muffins' all weekend.
On 31 October children from 6-12 are invited to come along and test out some apps on the museum's new iPads; from that date till 2 November drop-in crafts will be available for all children to enjoy.
Guy Fawkes will be remembered on 4 November when visiting children can make a blazing bonfire picture and fireworks night masks and also have the chance to help create a traditional Guy.
Cllr Jill Whitehead, Chair of Sutton's Environment and Neighbourhoods Committee, told Local Mums Online: "Keeping the kids entertained at half-term can be hard work and expensive. These activities are not only fun, educational and creative, but they also won't cost you a penny."
So keep your penny for the Guy and make the most of this fantastic local free events this half term at Honeywood.
Spooky Afternoon and Guy Fawkes events are from 1-4.30pm. No pre-booking needed.
iPad workshops 2pm and 3.30pm. Must be pre-booked
For further details about these and other events call 020 8770 4927
Honeywood Museums opening hours:
Wednesday-Friday: 11am-5pm
Saturday/Sunday: 10am-5pm
For other Half Term events in Sutton, see our What's On section