Local Mums recommend the best cleaners in our area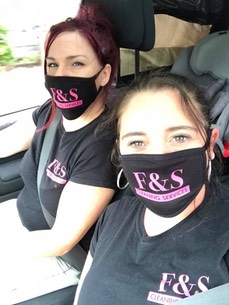 "I highly recommend F&S Cleaning Services to Local Mums. I am incredibly impressed with our domestic clean. Faye and Sam have been so thorough, our house is sparkling! I highly recommend F&S cleaning and I will definitely be using them in the future."
Jenna Bueti, Local Mum
"I recommend F&S Cleaning Services to Local Mums. I asked Faye and Sam to do an end of tenancy clean on my house and they have done such a wonderful job! I wish I was staying to enjoy how sparkling clean they have made the place! Communications were brilliant from start to finish and both super friendly too! Would 100% recommend them for any cleaning need you have."
Michelle Louise, Local Mum
"I highly recommend F&S Cleaning Services to Local Mums. They are extremely thorough, super hard-working cleaners who are also friendly, punctual, efficient and reliable. I work from home in our busy house with my husband, three messy sons, a teenage daughter and a cat. Our house is really difficult to clean but nothing fazes them, they just get stuck in and do an amazing job. They completely transform our home, cleaning thoroughly without cutting corners which really makes them stand out from other cleaning services. Everyone in our house is happier when they have been! I wouldn't hesitate to recommend F&S Cleaning Services to other local mums looking for hard-working, thorough and reliable local cleaners."
Kathy, Local Mum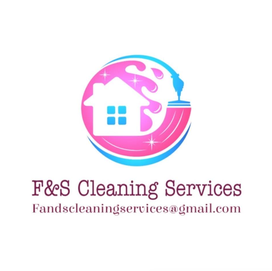 F&S Cleaning Services
We are a local reliable cleaning service. We offer domestic cleaning, builders cleans and residential cleaning. We offer competitive rates with a fantastic result. Feel free to message our page or send us an email.
Local Mums Discount
F&S Cleaning Services is offering Local Mums members 10% off their first clean.
Contact:
Faye/Sam 
F&S Cleaning Services
Tel: 07591 341573
Email: fandscleaningservices@gmail.com