"Immersive theatre meets The Crystal Maze, but better!"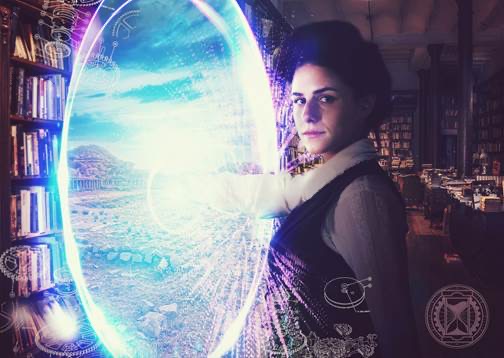 "We thought this interactive, immersive adventure was just brilliant! We went as a family and my husband and older boys especially loved it. It was great fun to do as a family. The set design was amazing and it was really exciting moving from room to room (all differently themed) with the help of an interactive assistant robot, which the younger kids adored. The attention to detail is incredible, from the personalised attention of Dr Aubrey, fully in character, who greeted and prepared us for the adventure to the impressively themed and designed rooms we travelled through. This would be an awesome treat for Dads, tweens (over 10 years) and teenage birthday parties especially or just a really fun day out as a family. I highly recommend Time Run to all Local Mums and their families!"  
Kathy McGuinness, Local Mum of four
Time Run is London's foremost escape-the-room adventure for groups of 3-5 people. You and your team will be sent on an action-packed, 60-minute quest across history in a race against the clock.  Along your voyage you will encounter puzzles, challenges and mysteries – fiendish obstacles designed to test you ingenuity and teamwork. "
Behind an apparently unremarkable warehouse door in London Fields, time traveller Luna Fox has opened a portal into the past and the future, and she is recruiting Time Runners to send through the centuries on a quest. Due to popular demand, the portal, which was originally to close in August this year, will remain open into 2016.
Time Run is a high-tempo experience which takes live gaming to the next level. Participants are thrown into the middle of a story, and must find their way out of a scenario in a locked room – against the clock - by piecing together that story, solving puzzles and finding hidden clues. For Time Runners, the dream of being an action adventure hero can become a reality.
This is live gaming that puts you at its code-cracking core. Are you ready for the future of entertainment?
Time Run is at the forefront of the new generation of live gaming experiences, developing the phenomenon by combining intricately planned game design with high- end technology and impressive production values. Created by a team of expert game designers, production specialists and live event organisers, Time Run is perfect for thrill-seekers and families, novices and experienced gamers alike. Time Runners can run in teams of 3-5 people, and have one hour to complete their quest.
"London's growing collection of escape games has gained a special edition" – Time Out
The Time Run portal opened in London in Spring 2015, and has been a huge public success. With unanimous 5* reviews on Facebook, and overwhelmingly positive feedback on sites such as TripAdvisor, even more Time Runners from London and all over the UK will have the chance to test their mettle against the ticking clock.
Find out more information and book tickets here