Whether it's a fitness class that really works or a personal trainer that manages to motivate, Local Mums give their recommendations here.


"I highly recommend Matrix Personal Fitness to all Local Mums. Matrix Personal Fitness  has really changed how I live my life. I have lost over 20kg through the MPF Transformation Challenge! Thanks to Kasia for being such a great coach and giving me a structure and guidance to lose the weight and get back into shape. I love the workouts they are challenging and different every day. I am surrounded my other MPF members who inspire and encourage me. I am never bored with my workouts and I look forward coming to the gym. I feel great now lots more energy and a more positive outlook. Thank you MPF." 
Angie Swan, Local Mum (pictured below)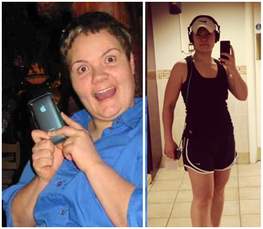 "I recommend Matrix Personal Fitness to Local Mums. The Transformation Challenge at MPF has been life-changing.  I lost 22% of my body weight in 10 weeks.  I have been doing new and exciting things like Cross  Fit, Boxing, Kettle Bell Circuits and but never realised that eating right was the key to weight loss.  I loved how nutritional challenges were laid out to make transition easier and help develop healthy habits.  During the course of challenge support from Trainers and support groups was invaluable to keep me on track and motivated.  I would signup for any new challenges at Matrix Personal Fitness  without a second thought."
Stacy Mitchell, Local Mum (pictured below)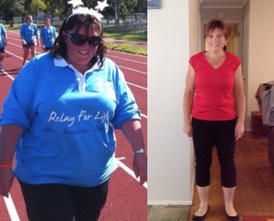 Matrix Personal Fitness
You don't need magic to make wishes come true, all you need is…
MATRIX PERSONAL FITNESS
Having a lean body… It used to be about jogging, aerobics classes and endless crunches....
Training has moved on since then.
Embrace what really works to rapidly develop health, strength and a lean physique.
Matrix Personal Fitness will provide you with an individual tailor-made, results-focussed, intense workouts.
If you are looking for a guaranteed way to shift the weight in a fun and motivating way without throwing your hard-earned cash down the drain then Matrix Personal Fitness could be the answer.
We are known for getting SERIOUS RESULTS!
Lead Trainer Kasia says "Visit our website for more details on how to transform your body and lifestyle through effective training and proven nutrition advice."
Our team of Matrix Personal Fitness Experts are so confident in the results we deliver we offer a 100% Money Back guarantee.
Results: You will:
Look your best EVER!
Feel better than you have in years!
Contact:
Kasia Kondraszuk 
Matrix Personal Fitness
Mob: 07456501122
Tel: 02082512031
Email: matrixpersonalfitness@outlook.com