Local Mums recommend job opportunities in our local area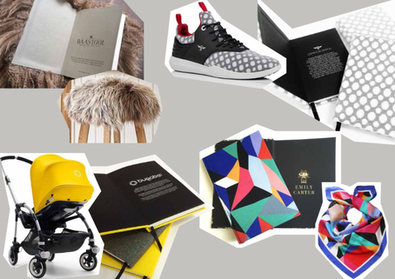 Job Role: Part Time Business Development Manager

Salary: £20,000 Basic - OTE - £45,000
Time: 20 hours a week (9.30 - 14.30 - Tuesday to Friday)
Perks: Sales Commission
Place: Kingston Upon Thames (KT1)
Immediate start


At KAPDAA - The Offcut Company, every piece matters!
Over the past three years we have saved more than 10,000 meters of fabric going to landfill by creating sustainable unique accessories & stationery. We have collaborated with more than 300 fashion/interior designers, mills like Holland & Sherry, Selfridges, MET Museum, Alice & Olivia, Roland Mouret, Mary Katrantzou, Raeburn, DAKS London, Little Green, Morris & Co. including cross sector collaborations with pram company Bugaboo, Caviar House & Prunier, shoe company in LA and many more.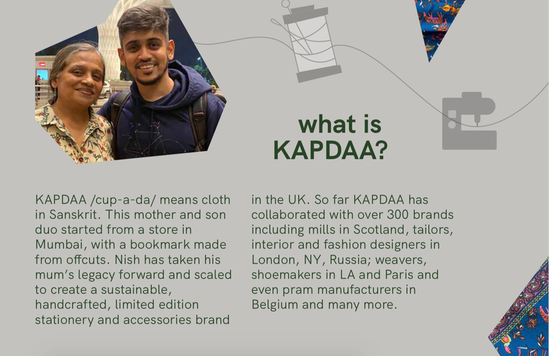 Our ethos:
-  An unwavering commitment to sustainable practice from start to finish;
-  The perception and creativity to find opportunity where others have stopped looking;
-  An unwillingness to compromise on quality, delivering only the best experience for buyers and vendors at each stage of the journey.
We are a small team and always aim to punch above our weight in terms of our performance. You will have your hands full with multiple projects with extremely tight deadlines and will have a fantastic and unique exposure to waste solutions specially with our new strategic partners - London Fashion Fund, London Waste & Recycling Board, Newable.
We are now looking for an organised and dynamic Business development/Collaborations manager to join our sustainable team. Your role will be to speak to brands, explain the offcut concept and close deals. Someone who is passionate about making a positive change in the world with their sales expertise by building foundations for one of the pioneer brands in sustainability.
You should have worked within the fashion or interior or textiles or corporate gifting for more than two years minimum.
Key Responsibilities:
- Generate Leads in the Fashion & Interior sectors etc.- Phone, email, face to face & social
  media
- Explain to potential customers the benefit of sustainability
- Maintain relationships with important clients by regular communication, understanding their    
  needs, and anticipating new market opportunities.
- Develop new sustainable services & products alongside the team following client requirement
- Planning and executing sales strategies working with CEO
- Plan, budget and execute marketing campaigns to meet sales target. Visit trade shows
Key Requirements:
- A Bachelor's degree in Marketing, Fashion, Textile, Interior or related field.
- Experience in management may be advantageous
- Understanding and knowledge of sales and marketing.
- Strong analytical, organisational, and creative thinking skills.
- Excellent communication, interpersonal, and customer service skills.
- The ability to understand and follow company policies and procedures & to work under
   pressure.

Website: www.kapdaa.com 
To apply:
Email your CV + Covering letter to ask@kapdaa.com