The Authentic Pilates welcomes mothers with their babies so they can recharge the batteries and enjoy motherhood without back pain while their children play happily nearby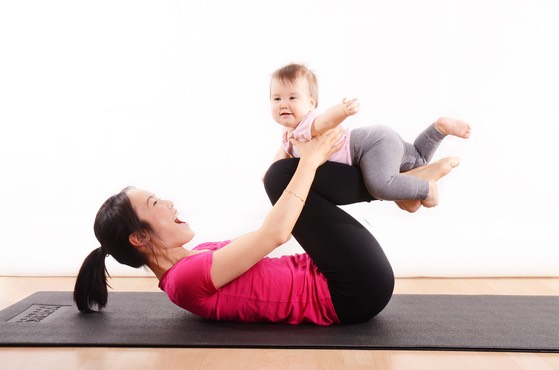 "I highly recommend The Authentic Pilates to all Local Mums. I have been taking Pilates classes with Danile for the past six Months since the birth of my son. It has been invaluable in helping me to regain strength and muscle tone. My stomach muscles now work again (!) and my posture is definitely improving. I would recommend both Pilates and Danile to all new mothers, as well as anyone wishing to strengthen and tone their baby. Danile -like Pilates itself- is a strong teacher, yet gentle at the same time- a perfect combination!" 
Gaby Kemp, Local Mum 
"I highly recommend The Authentic Pilates to Local Mums. I have been going to The Authentic Pilates for about 3 years now, and have actually enjoyed every moment! It doesn't seem like exercise, I used to hate the gym! All the teachers I have had have been fantastic and my whole body shape has changed for the better! At my age it's very important to keep flexible! And doing Pilates does that." 
Judy Jackson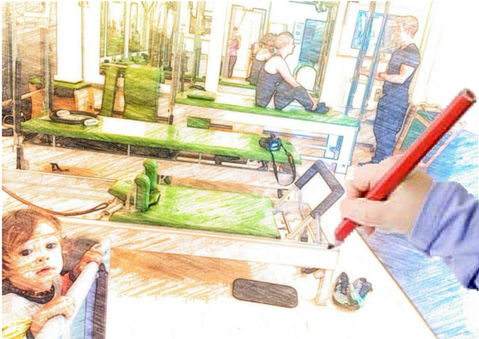 Are you a mum?
Trying to make time for yourself during the day?
The Authentic Pilates is a place for mums…and their children, of course!
It takes a village to raise a child, we know and we want to help.  
While you exercise, your baby can be with you at all times playing, sleeping, drawing, reading...
You will have assistance all the way through and we will make it our priority.
The studio will be just for you and your little one, so you can feel at home.
First ONE to ONE Session only £25.
Have you ever experienced the Pilates method in its purest form?
A bright studio with state of the art apparatus made by GRATZ, who uses the exact same design that was originally developed by Joseph Pilates. Feel reenergized after an enjoyable workout. Located in a riverside prime location in Southwest London.
At The Authentic Pilates we embrace the concept of having a healthy mind in a healthy body. Here you can experience the Classical Method the way it was intended by Joseph Pilates. Our diverse and unique team of instructors can help achieve your goals. 
Our equipment made by GRATZ uses the exact same design originally developed by the father of Pilates himself and have proven to be the most effective because of its precision allowing the full benefit of the true Pilates. 
Contact:
Eliza Mustasa
Tel: 020 7199 2060  
Email: pilates@theauthenticpilates.com 
www.theauthenticpilates.com