Local Mums recommend the best home learning resources available online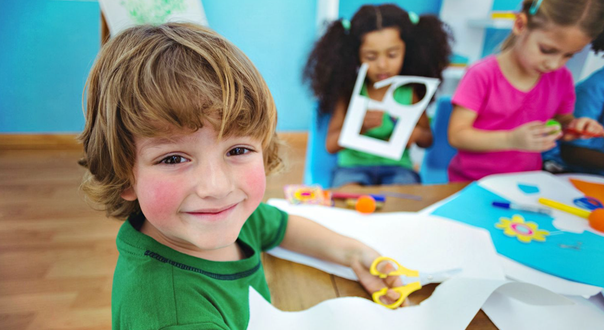 My Learning
https://www.mylearning.org/
Free resources from arts, cultural and heritage organisations.

Google Arts and Culture
https://artsandculture.google.com/
Google Arts and Culture features content from over 1200 leading museums and archives who have partnered with the Google Cultural Institute to bring the world's treasures online.
Smart History
https://smarthistory.org/
An art history resource.

Virtual Museum Tours 
https://www.travelandleisure.com/attractions/museums-galleries/museums-with-virtual-tours
Pretend to travel the world..Go on a virtual tour of these 12 famous museums.
Science Museum
https://learning-resources.sciencemuseum.org.uk/resources/
Science museum group resources for all educational stages and year groups.
Natural History Museum
https://www.nhm.ac.uk/schools/teaching-resources.html
Natural History Museum has lesson plans and activities for classroom learning, as well as resources to support self-led trails around the Museum. 
Horniman Museum
https://www.horniman.ac.uk/learn/learning-resources
The Horniman museum offers 21 learning packs to help familiarise yourself with objects and topics covered by the museum.
British Library
https://www.bl.uk/learning/online-resources
British Library education. Explore centuries of stories, poems and illustrations with Discovering Children's Books. For children, teachers and book-lovers of all ages.
Museum of London
https://www.museumoflondon.org.uk/schools/learning-resources
Museum of London online learning portal with lots of downloadable resources.

Layers of London
https://www.layersoflondon.org/
Layers of London is a map-based history website developed by the Institute of Historical Research. Users can access free historic maps of London and contribute stories, memories and histories to create a social history resource about their area.
National Archives
https://www.nationalarchives.gov.uk/education/teachers/professional-development/project-resources/
Teaching resource packs from the National Archives looking at history based topics such as slavery and life in the 1950's.
Royal Academy
https://www.royalacademy.org.uk/
Make, read, watch and learn for all ages.
British Library
http://www.bl.uk/collection-items
This month marks the launch of an ambitious British Library project to make 30 historical globes available to all via interactive, digital experiences. Available from 26th March.
Art UK
https://artuk.org/
Art UK is the online home for the United Kingdom's public art collections.
Science Museum
https://www.sciencemuseum.org.uk/objects-and-stories
https://www.sciencemuseum.org.uk/games-and-apps
The Science Museums Group are promoting their online collections and games.
Europeana
https://www.europeana.eu/
Explore inspiring cultural heritage from European museums, galleries, libraries and archives.
The Endangered Archives Programme
https://eap.bl.uk/
The Endangered Archives Programme (EAP) facilitates the digitisation of archives around the world that are in danger of destruction, neglect or physical deterioration. Explore inspiring cultural heritage from European museums, galleries, libraries and archives.
Tate Museum
https://www.tate.org.uk/art/teaching-resource
Tate Museum teaching resources to discover the collections.
https://www.youtube.com/user/tate/videos
Tate Youtube channel offers a variety of short documentaries on artists.
Smithsonian Open Access
https://www.si.edu/OpenAccess
Smithsonian Open Access. This includes images and data from across the Smithsonian's 19 museums, nine research centers, libraries, archives, and the National Zoo.
Loads more FREE tours of musuems, zoos and more here
#MuseumFromHome 
The Twitter hashtag #MuseumFromHome is full of videos sharing favourite objects, tours and more.
For more Local Mums Home Schooling resources, check out these pages:
Home schooling: Maths and Science

Home schooling: Reading and Literacy

Home schooling: Arts and Crafts

Home schooling: Languages