Local Mums recommend the best educational busy bags in our area

"I highly recommend My Busy Bots to all Local Mums. We have been so impressed with our first order! Firstly it arrived really quickly, much to my daughter's delight. The presentation of the busy bots is beautiful, the instruction cards are clear, concise and easy to follow (even for the sleep deprived parent!). We were particularly impressed with the section to extend the actives further, meaning that each bag has a large age range. I have found the busy bots activities incredibly useful for outings, especially when I need to dive into a coffee shop to feed my newborn baby, the activities have been wonderful to entertain my older daughter. Her current favourite is the 'Gone Fishing!' It has been so lovely to see her developing and learning while having fun. As promised no mess, no fuss! We can't wait to try 'Pinch a Pompom' in our next order."
Beth Evans, Local Mum
"I recommend My Busy Bots to Local Mums. After some deliberation (because they all looked fantastic) - we bought the 'Fidgety fingers' pack. Our daughter just *loves* the activities and gets excited when I get them out. She's delighted with herself when she does the activities right and accomplishes the goal. Lovely packaging, instructions are clear, concise and give you various options. Neat, clean, colourful, quick to take out and put away. Will be purchasing more for my daughter, and I know these will serve as fantastic gifts for my friends children going forward! No more 'wondering what to buy, because they already have everything'."
Claire Plater, Local Mum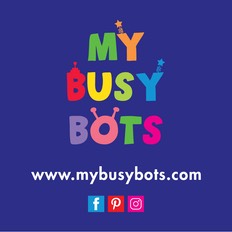 My Busy Bots
At My Busy Bots we create busy bags containing fun, educational activities that will engage your little ones and keep them occupied (giving you the gift of time to enjoy a cup of (hot!) tea or to wee alone… heaven!)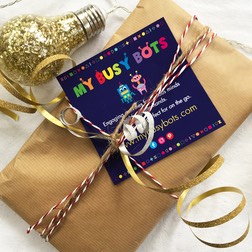 Our busy bags can be used either at home or on the go – they're perfect for keeping children happy and absorbed while at the doctors, getting your hair cut, travelling, answering that crucial email, cleaning, cooking or out for lunch. There's no glue, glitter or paint – so no mess!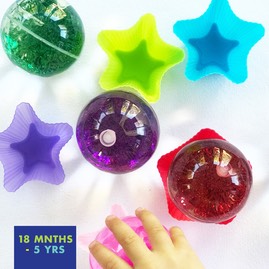 As busy mums ourselves, we love how they captivate enquiring little minds and encourage time away from using screens. Our activities help them discover new topics as well as develop essential abilities (like fine motor skills and visual perception skills). Neither crafts (which are messy and can be completed only once) nor toys, the bags use everyday items in unusual ways that will intrigue and develop your child.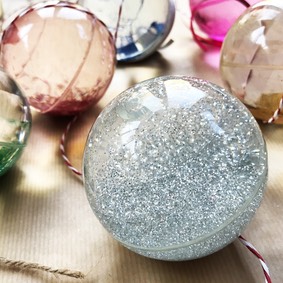 These colourful busy bags also make brilliant gifts for your friends – what mum doesn't need the gift of five minute's peace? To see our ranges, please visit our website www.mybusybots.com and follow us on Facebook and Instagram to stay up to date with news, freebies and competitions.
Contact:
Candice Cholerton
My Busy Bots
Tel: 07526164829
Email: candice@mybusybots.com
www.mybusybots.com