Local Mums recommend the best performing arts schools in our area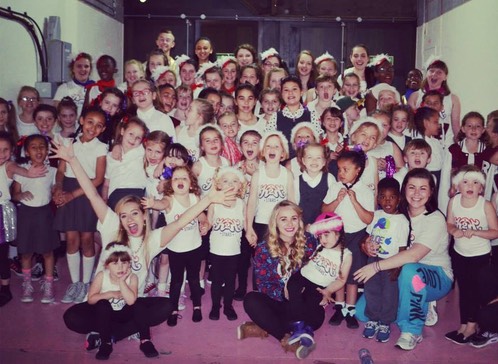 K2K Stars
At K2K Stars we welcome anyone of all ages, backgrounds, and levels. People come to K2K to have fun, make new friends and to learn how to dance, sing and act, working towards our annual show, music videos and local performances. 
Confidence is key to any success and together with our help we encourage this. Performing is a great way to not only gain confidence, but to lose the worry of what people may think about you. At K2K we strongly believe in the power of positivity and self belief. 
Mondays 11:30-12:30 
Little Stars ballet and Little Stars 
Age 2-4 Years. 
Engage in dance, ballet and acting through song. A confidence builder whilst having fun and making friends. 
Fridays 17:30-19:30 
Performing arts class

Age 4+ -16 
Two hours of dance and Musical theatre with two fantastic teachers. Learn dances and technique to your favourite song whilst performing to the west end hits. 
Book your FREE trial today
Call: 0203 700 0559 
Email: stars@k2kstars.com 
Bishop Andrewes Church, Wigmore Road, Carshalton SM5 1RG 
Contact:
Kelsey Gallagher
K2K Stars Talent Management
K2K Stars Performing arts school
Tel: 0203 700 0559 Mob: 07825002394 / 07825002396 
Email: stars@k2kstars.com
www.k2kstars.com