Our Food Editor Local Mum Renee Davis shares her fabulous recipe for chocolate brownies. Sugar free, gluten free and dairy free - they're healthy too! So what are you waiting for? Enjoy.

I've mostly been eating the Paleo Way for four years now, which means that my diet is free from gluten and refined sugar.
As you can imagine, with three kids and a husband who works out a lot, I make a fair amount of home made treats and can say with absolute conviction that these are my best chocolately creations yet! I usually replace tradtional flours with nuts, but am using coconut flour for these brownies and they are entirely nut free.
With just six natural ingredients and only one and half tbsp of honey in the whole batch, these treats are about as guilt free as you're going to get! Why not give them a go next time you're in the mood for something sweet. I promise you won't be disappointed!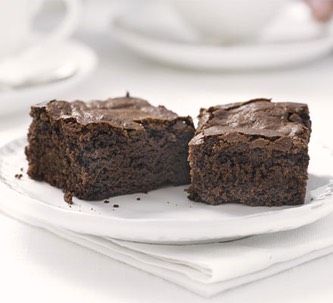 Ingredients:

3 free range eggs
1.5 tbsp raw honey
120ml (half a cup) coconut oil
50 g (third of a cup) coconut flour
20 g (quarter of a cup) pure cocoa powder
tsp vanilla
Method:
- crack the eggs into a large bowl, then add the ingredients one by one, in the order they are listed above
- mix everything together well
- pour the batter into a loaf tin that has been greased with coconut oil
- bake for 20 mins on 160-170c (depending on whether you have a fan assisted oven)
- remove from the oven and put into the freezer for 10-15 minute for maximum fudging
- serve immediately or store in the fridge
Follow Reneé Davis' blog Mummy Tries 
Follow Renee's cookery blog for Local Mums Online Renee's Recipes