If you are looking for a good local childminder, Local Mums' recommendations are a great place to start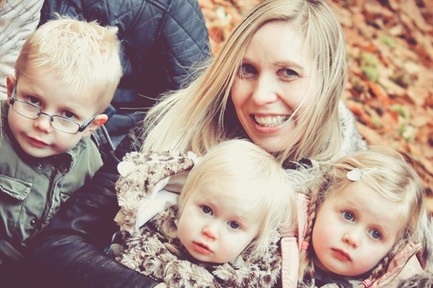 "I highly recommend Childminder Provider to all Local Mums. I didn't think I would ever need to use an agency but after months of hitting a brick wall - and no help from the council or the local schools - I decided to give Childminder Provider a try.  Within days Nicola put me in touch with a childminder who could exactly cater for my needs. What can I say? She took the stress away and now I have a very happy three year old, which definitely makes my life easier. Nicola is amazing, I'm so grateful to her for putting me in touch with the right people."
Angela Shepherd, Local Mum
"I highly recommend Childminder Provider to all Local Mums. Nicola runs a very fast, smooth-running childcare provider business. I signed on, with minimal paperwork and within a couple of days she had found me a mindee! Such a friendly and lovely service, I would definitely recommend her to all childminders. You have got nothing to lose, only children to gain! Parents, Nicola only has your children's best interest in mind, hours of searching for the right childminder is cut right down because she does it all for you!"
Eryn Russell, Local Mum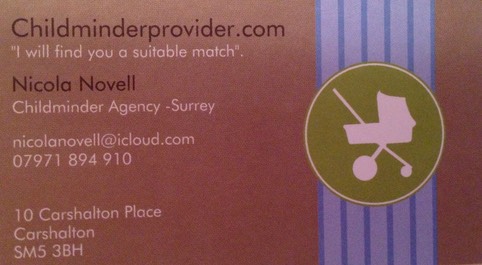 Childminder Provider
We are a local childminder agency called Childminder Provider.  We place parents with Ofsted-registered childminders.  
Over the last five years while I have been raising my three beautiful children (age 5, 3 and 19 months) I have met many parents who struggle to find childcare to meet their and their child's needs.    
I have also had the pleasure of meeting local childminders and I could see that this would be an area of work that would be very well suited to me.  Before having my three lovely children I trained as a Nursery Nurse and qualified with an NNEB/CACHE diploma. 
I went on to be a Nanny for over six years and I loved the job; it gave me good grounding for raising my three children!  Before having my children I worked as a Senior Negotiator in an Estate Agents and this is where I gained my agency skills, which have been very useful for my business. 
I have been, and I am still extremely lucky to be, a full time mum to my three children but I also enjoy running my own business, using my agency and childcare experience to match parents and childminders together.  
I run a professional and personal service at very competitive rates.  My aim is to take away the stress of finding childcare and a childminder that can make you and your child happy.  I always believe 'A happy child means a happy parent'!
I am currently finding childminders to help local mums cover the Easter Holidays.

Contact Nicola:
Nicola Novell
Childminder Provider
Tel: 07971 894 910
Email: nicolanovell@icloud.com
Childminder Provider on Facebook