Local Mums recommend the best theatre schools in our area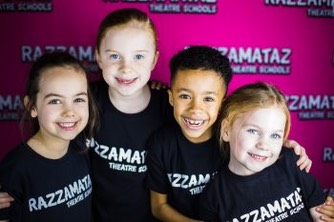 "I highly recommend Razzamataz Theatre Schools Wimbledon to Local Mums. My girls absolutely enjoy their Saturday classes. The teachers Rosie and Ellie are very knowledgable and are always giving such positive feedback. Great communication via emails too; 5 stars!" 
Petra Marina, Local Mum
"I recommend Razzamataz Theatre Schools Wimbledon to Local Mums. My kids just started joining the very cool Razzamataz online sessions a few weeks ago. During this difficult time it is so nice for them to have something scheduled to look forward to. Via Zoom, Ellie the teacher keeps them engaged with the songs, dances and drama games she takes them through. The 30 minute classes are perfect for my 5 and 4 year olds."
Jenna Archer, Local Mum
"I highly recommend Razzamataz Theatre Schools Wimbledon to Local Mums. My daughter loves Razz Wimbledon - they have recently switched to Zoom virtual sessions during the pandemic. It's given my daughter some structure for a Saturday and she looks forward to it hugely. Thanks for carrying on with providing sessions during this testing time!"
Ruby Buckland, Local Mum
"I recommend Razzamataz Theatre Schools Wimbledon to Local Mums. Brilliant classes both online by Zoom and in person. Our little one's confidence continues to blossom."
Lucy Macdonald, Local Mum


Razzamataz Theatre Schools Wimbledon
Razzamataz Theatre Schools was launched in 2000 and achieved national recognition in 2007 after a memorable appearance on BBC's Dragons' Den, winning the investment from Duncan Bannatyne.

Razzamataz Wimbledon launched locally in September 2016 and teaches children aged 2-18 singing, dance and drama. Located 2 minutes walk from Southfields station we are easily accessible and can't wait to meet you once face to face classes return! We pride ourselves on top quality tuition at affordable prices in an environment where everyone is encouraged to reach their full potential.
We know our children are missing their Razzamataz lessons but also really enjoying connecting with us online. The highlight of our day is seeing videos and photos of our students and it was with great excitement that we announced that Razzamataz classes were going online!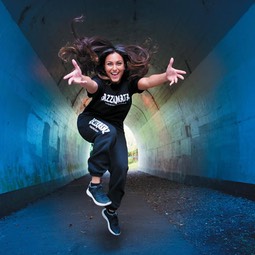 Summer School Online 2020
Our Summer School Online will be held Tuesday 4 to Thursday 6 August.
Come and enjoy singing, dancing, drama, crafts and games with friends.
Booking is essential.
Age, time, price for four weeks:
Ages 4 - 8  9.30 - 10.30. £18.00
Ages 9 +   11.00 - 13.00. £36.00
Themes and activities:
Ages 4 - 8  Release your inner superhero! Crafts and prop creation to name a few...
Ages 9 +   Aladdin, script work, audition technique, theatre craft and more…


Learn new skills, interact with friends and build confidence at our Summer Schools!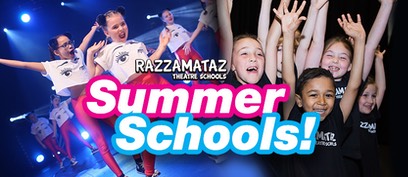 Contact:
Heather Hurd-Sinclair 
Principal
Razzamataz Theatre Schools Wimbledon
Tel:07453 940248 
Email: wimbledon@razzamataz.co.uk
www.wimbledon.razzamataz.co.uk
Razzamataz Theatre Schools Wimbledon on Facebook