Local Mums recommend the best music lessons in our area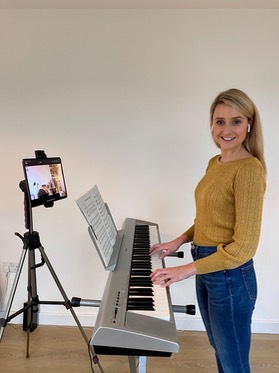 "I highly recommend Lucinda Scott to Local Mums. Lucinda is a very good piano teacher, has greatly motivated my daughter to learn how to play, love the instrument and practice regularly. She manages to keep my little one fully engaged throughout the online class. Lucinda is the kindest of teachers. She's also great at regularly communicating my daughter's progress and her needs via email. I would strongly recommend her, particularly for young children."
Erisa Senerdem, Local Mum
"I recommend Lucinda Scott to Local Mums. Lucinda is just great. My daughter has been taking singing lessons for the past few months and is really enjoying it. Lucinda is friendly, highly qualified, punctual and enthusiastic. The first couple of sessions Lucinda really took the time to get to know and discuss the goals with my daughter, which is so important to build trust. Lucinda's expertise with singing is fantastic and her ideas have really helped. The lockdown time has been tricky for everyone, but Lucinda has been absolutely a star in making sure the lessons run smoothly and goals are achieved."
Linda, Local Mum
"I recommend Lucinda Scott to Local Mums. Lucinda has been teaching my 6-year old daughter for a month now and I hope this will continue for a long time. She is a highly capable, energetic and friendly teacher who gets on with my daughter brilliantly. She has built really strong rapport and has enabled her to make rapid progress in a short space of time. In terms of practicalities, Lucinda is highly punctual, very organised and incredibly easy to work with." 
P. Davis
"I highly recommend Lucinda Scott to Local Mums. Lucinda has taught my two sons, age 9 and 12, piano online during lockdown and the online lessons have worked brilliantly. Lucinda is a hugely talented musician and a great teacher, using just the right combination of practical and theory in her lessons. Her beautiful singing voice adds another dimenision, making the online learning even more effective. I was looking for something that would be both educational and creative for my boys and Lucinda's lessons have been perfect. Being able to express themselves with music has definitely helped us all with the pressures of lockdown! I'm so glad I have found Lucinda as they enjoy the lessons and have learned so much." 

Kathy, Local Mum

"I recommend Lucinda Scott to Local Mums. Lucinda has been teaching my 8 year old daughter piano during lockdown. The classes have all been online and Lucinda has built up a great rapport with my daughter, even though they've never met in person! She's kind, patient and clear in her instructions and there is a good balance between the practical and the theory in the lessons. My daughter has progressed really well and enjoys the lessons a great deal. Lucinda also keeps in touch regularly with updates on progress and is flexible on lesson days and times."
Clare Gonsalves, Local Mum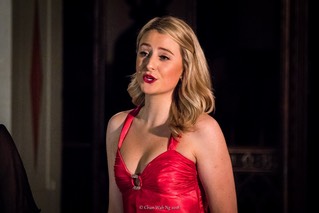 Lucinda Scott
Lucinda is a professional opera singer and music teacher based in Putney. She has a Masters degree from the prestigious Guildhall School of Music and Drama and two bachelor of music degrees from the Royal Birmingham Conservatoire and the University of Manchester. 
Lucinda has over 10 years experience teaching privately and has been teaching online since the beginning of lockdown in 2020. She continues to teach singing (all genres), beginners and early stages piano, music theory, violin and GCSE/A Level music. Lucinda also teaches in person when it is safe to do so. 
Lucinda is an accomplished instrumentalist as well as singer achieving grade 8 with distinction on the violin at the age of 14, grade 6 with distinction on the oboe and grade 7 piano. She teaches all abilities and ages, and has had much success with pupils taking ABRSM exams and gaining places in reputable institutions such as The National Youth Choir of Great Britain. 
Additionally she teaches anyone wanting to learn for pure enjoyment and as a new hobby. Please get in touch for further details.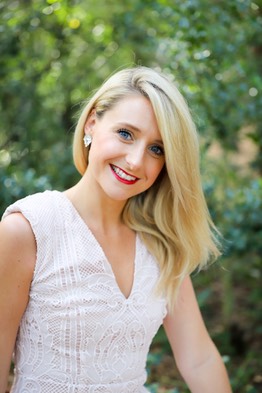 Read Local Mums' News story about Lucinda
Contact:
Lucinda Scott
Tel: 07712163311 
Email: lucindascott04@yahoo.co.uk  
Lucinda Scott on Facebook
Lucinda Scott on YouTube
www.lucindascott.com