Local Mums recommend the best holiday camps in our area

"I highly recommend Camp Beaumont to Local Mums. This is my son's fourth year and he has just completed the half term week. He absolutely loves every minute of it. The staff are amazing and so welcoming. Every year they remember him as he walks up to the door which just amazes me. I am so comfortable with dropping him off every morning as I know he will have fun. He cannot wait for his next visit in August."
Audrey Scott, Local Mum
"I recommend Camp Beaumont to Local Mums. It's the third year my daughter has been and the second year for my son. My daughter has been begging to go back since Easter! They have come back so excited with all they have done. My only issue is they are doing song practice on the way home...they simply love it!" 
Melissa Thompson, Local Mum
"I highly recommend Camp Beaumont to Local Mums. My five year old son started camp yesterday. Being quite shy at first, with a little separation anxiety, I was worried, especially given a midweek start. I was hugely surprised and very happy to see him settle in quickly. They run ice-breaker sessions each morning for new kids, have them all age-appropriately split (the manager even chatted to me about which group would be best - my son is old for his year). A call from them at 11 to give me an update too. The environment is nurturing and also tailored towards each individual child. I'm really happy and so is he. He's looking forward to going back today. He also liked the lunch which makes a massive change and is well worth it given how difficult he is to make a packed lunch for. Really happy I chose Camp Beaumont!"
Caron Bluestone, Local Mum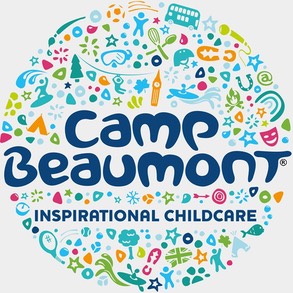 Camp Beaumont
We host our camps at some of the best schools across London providing the safest and most stimulating venues to care for your child during the school holidays.
For almost four decades Camp Beaumont has led the way in providing children and teenagers across London and the Home Counties with fun filled, safe and memorable school holiday camps. In that time parents looking for high quality, flexible and affordable options have entrusted over a million children to our experienced and dedicated staff teams. Camp Beaumont is the original day camp and since 1980 we have always put children first - they are at the centre of every aspect of our year round planning to ensure we remain unrivalled as day camp experts.
Since 1980 we have been committed to providing children and young adults with the very best school holiday childcare on our carefully designed programmes. Camp Beaumont are the experts in caring for children, we have enriched the school holidays for over a million children and been the most flexible and affordable childcare option for busy working parents.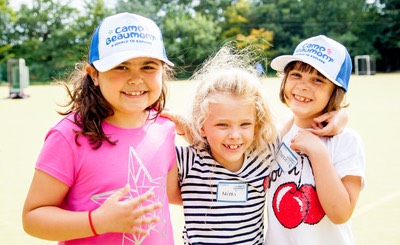 All our camps are registered with OFSTED and our staff including our early years' co-ordinators are DBS checked. We accept childcare vouchers and have a number of flexible childcare solutions - so even if you need 1 day of childcare per week or need to register your child with us for every school holiday we have incredible options to help solve your childcare needs.
It will be our delight to care for your child at camp in 2018 - we guarantee a warm welcome and a shared desire to make this the best experience for your children over the school holidays.
When it comes to looking after children nobody does it better. Our teams bring infectious enthusiasm that's hard to beat. We set the highest standards so you only get the best. With a programme carefully designed for children of all ages, Camp Beaumont has led the way as London's most inspirational childcare provider. Our staff provide unique care and our camp programmes engage, excite, inspire and guide every child.
Our holiday camp locations: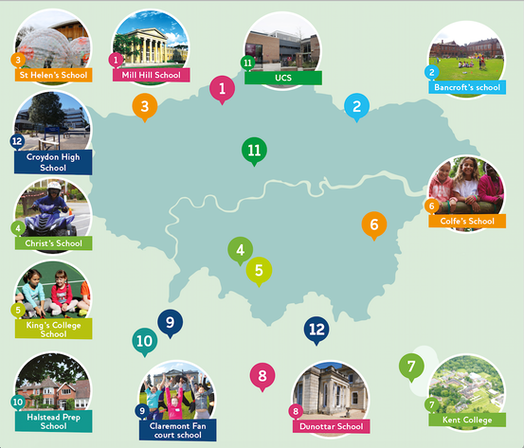 1. Mill Hill School, London
2. Bancroft's School, Essex                          
3. St Helen's School, Middlesex
4. Christ's School(4+ years), Richmond   
5. King's College School, Wimbledon       
6. Colfe's School, London             
7. Kent College, Tunbridge Wells
8. Dunottar School, Surrey          
9. Claremont Fan Court School, Surrey   
10. Halstead Prep School(up to 13 years), Woking            
11. UCS, Hampstead      
12. Croydon High School, Croydon    
We would love to hear from you!

Contact:
Camp Beaumont
Tel: 01603851775
Email: info@campbeaumont.co.uk
Twitter: @campbeaumont
Facebook: Camp Beaumont
www.campbeaumont.co.uk