Stretch Breathe Smile offers yoga, pilates, personal training, nutrition advice and meditation and is doing great work spreading the fitness love in London.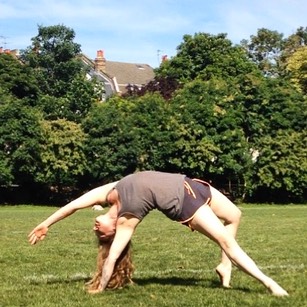 "A body that is strong, nourished and free to move. A mind that is open, grounded and peaceful." This is the aim of London-based yoga, pilates, nutrition, meditation and personal training provider Stretch Breathe Smile.
"Stretch Breathe Smile believes you should wake up in the morning feeling pretty darn fantastic; every morning," says head trainer Corrie McCallum who has dedicated her life to the fitness industry following a career as a professional dancer in the West End.
"We're talking singing as you brush your hair, tweeting birds sitting on your shoulders, rabbits bringing you your slippers, fairytale fantastic," explains Corrie. "That's our business, making you happy, healthy and hunky. Simple!"
Stretch Breathe Smile offers private yoga and pilates sessions, group classes, online based packages, PT, nutrition and meditation, so there is plenty of zen to choose from and all the trainers are specialists in their fields. 
"We pride ourselves on being a happy, healthy, enthusiastic team and live to spread the fitness love in London!" adds Corrie. "We want to make you happy and healthy from the inside out."
So if you would like to try some of Stretch Breathe Smile's happiness for yourself why not give Corrie a call? Your first class is only £5.00.
Read Local Mums' reviews of Stretch Breathe Smile
Contact:
Corrie McCallum
Stretch Breathe Smile
Tel: 07400 37 47 37
info@stretchbreathesmile.com
www.stretchbreathesmile.com
Stretch Breathe Smile on Facebook