ATTENTION FUNNY KIDS!  WE WANT YOU!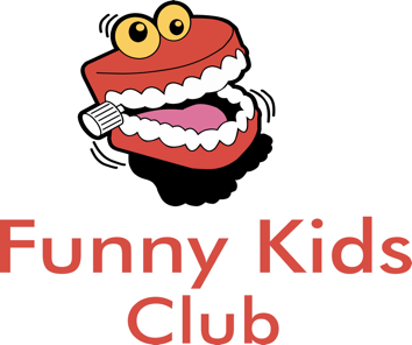 Easter Drama Workshops
7 to 11 year olds
7th 8th 9th April 2014 
9.30am to 12.00pm
Tudor Library Hall 
Tudor Drive, Kingston, KT2 5QH
Make 'em Laugh!        Make 'em Roar!
Funny Kids Club are fun-filled drama workshops which use improvisation and stand up comedy techniques to help kids build confidence and communication skills and find their funny bones!!!
Storytelling            Improvisation          Comedy Sketches
£55 for 3 days –  £50 Early booking discount - 20% Sibling Discount
All teachers DBS checked and fully insured.
Funny Kids Club was founded by Angelica O'Reilly and Juliet Leith.  They are trained actors who have worked on stage, TV and in Film. Working together as a comedy double act they've performed on the comedy circuit and at comedy festivals.
Using improvisation and storytelling, we work with young people to help them to create their own material. Our techniques build confidence, inspire imagination and enable them to build stories, tell jokes and create sketches. 

Contact:
Juliet and Angelica
Funny Kids Club
Tel: 07958 491293
email: office@funnykidsclub.com
www.funnykidsclub.com