Would you like to supplement your household income, or really make a go of your own business? Here are some Local Mums who have done both.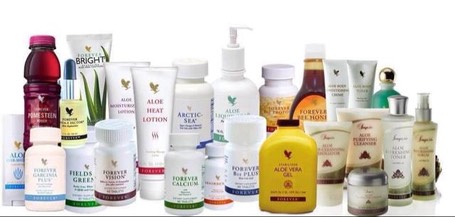 "After three months working for Forever Living Products I already have my own business partners. I am already making decent money and my business does not stop growing."  
Paula Duarte, Local Mum of Erica, aged 12 months
"After trying many different creams for our daughter's eczema we came across the Forever Living Products Aloe Propolis Creme. Our daughter's eczema went completely! It just seemed to grow out from her skin. It was quite remarkable. I just put a dab of the cream on if I see a hint of the eczema appearing and it nips it in the bud. It is a wonderful and unusual product that I would recommend most highly to anyone with a similar skin problem." 
Julie Harper, Local Mum

"I came across Forever Living Products and heard of the Clean 9 Detox and Nutri-Lean Weight Management Programs, in January earlier this year. I started with the Clean 9 Detox exactly 9 days before my wedding day, and lost an incredible 16 ½ lbs along with 18 ½ inches from my body. I couldn't believe it - I felt absolutely amazing on my big day too!"
Leila Ali, Local Mum

The greatest opportunity in the world...
Controlling your own financial destiny makes almost anything you want in life possible. If your job or career isn't taking you where you want to go, Forever Living Products offers a great opportunity to change your course! 
What have you got to lose?!
What's more important than earning more money? Time. More specifically, time to do the things you enjoy most with family and friends. The effort you put into your FLP business NOW will be returned many times over as the sales from your team of distributors help provide you with the time and income to live the kind of life you want. Forever Living has all the tools you need to succeed:
- Quality products
- Excellent support staff
- Great sales and marketing tools
- Training seminars
- Distributor incentives and bonuses
- Extensive company website and personal distributor websites
We have taken care of the research and development, market research, packaging, distribution, marketing, and paperwork for you. All you have to do is share these proven quality products with your customers, and you will have created your very own business!



Contact: 
Samantha Smith
Independent Distributor
Forever Living Products
Tel: 07946602043
Forevever Samantha Smith on Facebook 
www.foreverliving.com