Local Mums have replaced all Christmas presents collected for underprivileged children by the charity Home Start after their offices in Merton were targeted by thieves.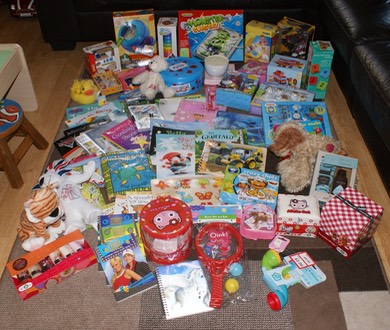 Local Mums have rallied round and replaced Christmas presents for needy families in Merton after thieves broke in to the charity Home Start's headquarters in Merton.
Organisers at Home Start in Merton were devastated to discover that thieves had broken in and stolen presents collected for children of families in need the day before their Christmas party.
Local Mum Laura Sims, whose mother works at Home Start in Merton, put a call out on Carshalton Mums' Facebook group and was inundated with responses offering to help.
"I have been amazed at the response from Local Mums," said Laura, who has been collecting donations of presents from Local Mums since Wednesday. "Offers of gifts have been pouring in. After Local Mums Online tweeted our appeal we have received offers from all over Surrey and SW London and even anonymous donations from companies! It has restored my faith in community and I have been overwhelmed by everyone's generosity."
Supporting families in need
Home Start in Western Road, Merton, has supported families in need since 1993 and is due to celebrate its 20th anniversary next year.
Thieves broke in on the evening of Tuesday, December 11, and stole 71 carefully wrapped presents collected after months of hard work by volunteers.  
Laura said the team at Home Start Merton were "shocked and sickened" when they arrived on Wednesday morning to prepare the Christmas party to find the headquarters at Weston Road in Colliers Wood had been broken in to. The families were due to receive their gifts that day at the party organised by the Home Start volunteers. 
Callous individuals
"Volunteers had spent the whole previous week wrapping and getting the presents ready," added Laura. "The thieves had even helped themselves to sandwiches and food prepared for the party."
Volunteers at the charity rallied round to make the best of the day by ordering takeaway pizza for the families. 
Laura commented: "They had a party planned so they had to do something to make sure that happened. The first thought was for the families."
The presents had been donated by the community through Kings College School in Wimbledon and the Wimbledon Guild.
Despite the presents being stolen so close to Christmas, Laura said all the families will still receive presents.
Home Start are determined that no family or child will go without their Home Start present. They are now concentrating on replacing each and every one of the presents so that their families can enjoy Christmas despite the selfish act of those who committed the terrible crime. 
Local Mums' generosity
"My mum and I have been so touched by Local Mums' kindness and generosity," said Laura. "It just reminds us that there are kind and generous people out there and so much good has come from that one evil act."
If you would like to help please drop any toys or gifts to the charities offices at 227 Weston Road, Colliers Wood, SW19 2QD between 9 to 5pm Monday to Friday.
All donations need to be received by 3pm on Tuesday, December 18.
To make a financial donation visit uk.virginmoneygiving.com and search Home Start Merton.
Anyone with information on the theft should call Merton Police on 101 or Crime stoppers anonymously on 0800 555 111.

Laura added: "It would be great if everyone who has offered to donate could remember that Home Start is a national charity that desperately needs volunteers and donations all through the year. Please contact your local Home Start centre if you are able to help."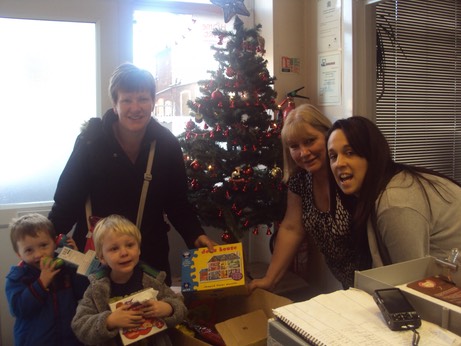 Local Mum Caroline Brown gives her donations to Home Start Merton