Local Pilates teacher Shona is holding a Menopause and The Pelvic Floor workshop at The Guide Hall Wallington on Saturday April 22nd at 10:30am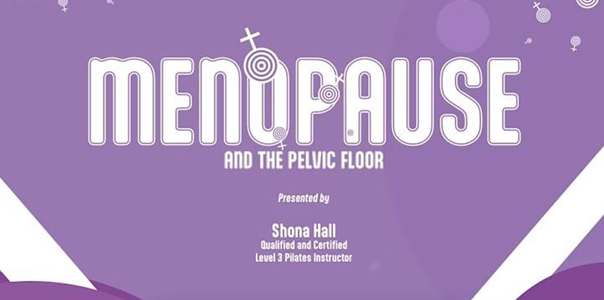 Menopause and The Pelvic Floor workshop
Date: Sat, Apr 22 • 10:30am
Location: Guide Hall, Wallington, SM6 0TW
Shona from All Abilities Pilates will provide insight into the many stages of menopause, providing information on symptoms, treatments, what support is available and how Pilates can also help you through all of these stages. Facts will be separated from the myths!
Included in this workshop will be a section on the Pelvic floor, it's function, it's anatomy and the implications the menopause can have on it.
Guest speakers
There will also be two amazing guest speakers, Toni Abulafi who is a patient advocate for the International Urogynaecological Association who will be talking about her own experience and Ian Cocklin who will be discussing the anatomy of the pelvic floor.
Everything that is discussed will be in a complimentary comprehensive guide which you will be given on the day. Please bring a pen to make notes in it if you wish. Please also wear comfortable clothing!
Coffee and cake will be provided and there will be a break for lunch. There is a local cafe or you may bring your own packed lunch with you.
Check out "Menopause and Pelvic Floor Workshop" on Eventbrite for more details and to book tickets!
Menopause and The Pelvic Floor workshop
Date: Sat, Apr 22 • 10:30am
Location: Guide Hall, Wallington, SM6 0TW
Contact:
Shona
Founder and Owner
All Abilities Pilates
Tel: 07932666808
Email: shona.hall@hotmail.co.uk
www.allabilitiespilates.com