Local Mums recommend the best netball classes and camps in our area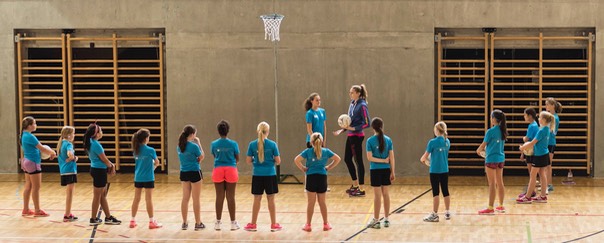 "I highly recommend Sisters n Sport to all Local Mums. My daughter Lily had only played netball for a couple of months but was made to feel very welcome on the course. It definitely helped improve her skill set and now practices all the time the things she learnt. Fabulous coaches and she will be booking on to the next course." 
Jane, Local Mum

"I recommend Sisters n Sport to Local Mums. My daughter had so much fun with the games and the agility courses, especially getting to meet new people from other local schools and having a fun time in such lovely weather. The best part of the camp for my daughter was playing 'Golden Child' and being with all her friends."
Pippa, Local Mum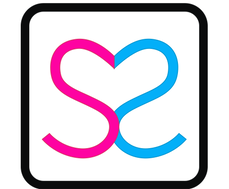 Sisters n Sport
Founded by sisters, Jen and Victoria in 2012 - Sisters n Sport is a sports coaching company for girls, running netball camps and classes in Surrey, North West and Switzerland.
Sport has always been a big part of their lives, shaping their futures and creating endless wonderful opportunities along the way - and they wanted to inspire young girls to love sport the way they have.  
Sisters n Sport Netball Classes run in Elmbridge, Wandsworth, Kingston upon Thames and Reigate.
Our classes are designed for all abilities – from those just learning the skills and rules of netball, to those representing their school or club who want to improve their netball skills, speed and agility, reading of the game and decision making.
The Sisters n Sport Netball Skills Schools are fun, non-competitive netball sessions for girls aged between 6 – 11 years of age. It is designed to fit in with your daughter's other club and school commitments – to be additional to their other training or to get them ready for joining a club.
The Netball Skills Schools will cover basic netball skills, positional play and terminology for beginners but also provide opportunity to develop individual skills, learn new tactics and challenge more experienced players in an relaxed and enjoyable environment.
As we are a non-competitive club you need not worry about your child be sidelined but instead given the opportunity to enjoy playing netball whilst helping them towards selection of school or club teams.
Our aim is to provide the opportunity for children to fall in love with this amazing team sport – whatever their age.
Sisters n Sport Netball classes run term time all year around – with breaks for the school holidays.


Sisters n Sport Netball Classes run in the following venues:


Notre Dame School Cobham, Elmbridge
10-11am – School Yrs 2/3
11-12noon – School Yrs 4/5/6
Holy Cross Preparatory School, Kingston upon Thames 
9-10am – School Yrs 2/3
11-12noon – School Yrs 4/5/6
Putney High School, Wandsworth 
9-10am – School Yrs 2/3
11-12noon – School Yrs 4/5/6
The Hawthorns School, Redhill/Reigate 
9-10am – School Yrs 2/3
10-11am – School Yrs 4/5
11-12noon – School Yrs 5/6
Book Classes via our website
Weekly Netball Classes
Sisters n Sport offers weekly Netball Skills School classes for girls Yrs 2/3 and Yrs 4/5/6 in Kingston, Wandsworth, Reigate and Elmbridge.  These classes are for all abilities - complete beginners to girls wanting to improve their skills and push for the school teams.
Check our website for more details and for details our new weekly netball classes - www.sistersnsport.com
For more information and to book, contact:
Victoria Knights
Sisters n Sport
victoria@sistersnsport.com
www.sistersnsport.com