Local Mums recommend the best home organisation services in our area


"I highly recommend Declutter and Organise to Local Mums. Nerissa and Erica are excellent cleaners who do a fantastic decluttering and home organisation service that completely transformed my home. They are punctual, hardworking and reliable and really go the extra mile to leave your house looking beautiful and organised. Like most busy families with children and pets our house gets messy and overwhelming but after Nerissa and Erica have been everything is clean, tidied and easy to find."
Kathy, Local Mum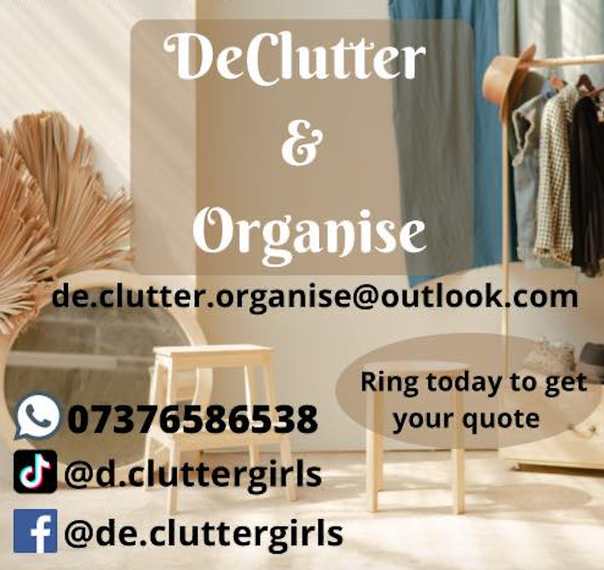 Do you have loads of clutter or are you feeling very unorganised?
Well worry no more because we are here to help no job is too big and no job is too small we just love to declutter and we want to help you all!
So why not ring today for your quote?
Contact:
Nerissa Lester
Declutter and Organise
Tel: 07376586538
Email: de.clutter.organise@outlook.com