If your usual look is pony-tail and jeans for the school run, it can seem like a massive effort to dress up for a night out. Local Mums' style guru Susannah Hebden has some tips for festive dressing in style.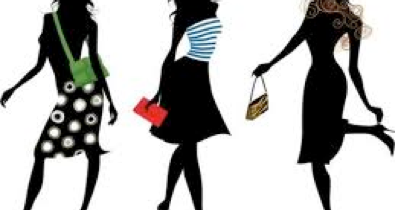 Seasonal styling that won't break the bank!
So the party season is in full swing – and regardless of whether you will in fact be 'partying' very much (I have found having young children has curtailed this particular activity somewhat) we all like to feel a little more special come the festive period. Be it something to wear for drinks out with the girls, a new dress for the big day at the mother in laws or a glamorous outfit for a real life bona fide New Year's Eve do. 

However, none of us have oodles of cash to splash on a head to toe outfit and we all want to get good value and wearability from our clothes. So you need to find that key 'party' piece that will work hard with your existing wardrobe. Something that will transform your everyday jeans in to a glam evening outfit, or jujje up that LBD so it's a show stopping little number once again.  So for a bit of stylish inspiration that won't bankrupt Santa read on:
-Evening tops - chiffon blouses, sequined and lace t-shirts, satin shell tops. They are now filling the high street. Wear with jeans (darker denim is most flattering) and killer heals, throw on a pair of earings and a chunky bangle or two and wine bar with the girlies here you come. Try: Warehouse has a very pretty lace t-shirt in blue or black, Dorothy Perkins for a sequined variety. New Look has a gorgeous satin shell top in a variety of deep jewel colours. 
-Jackets and blazers – wear over a plain t-shirt and jeans, team with knee high boots or high heeled courts, sling a long string of beads (or two) around your neck and you have a timeless outfit  for any occasion. Dorothy Perkins has a fabulous Tuxedo style jacket whilst H&M have every permeation of jacket and blazer imaginable, including a Channel inspired boucle version. So get your hands on one quickly – you won't be disappointed.
-If you fancy a new dress that will be both stylish and forgiving after your Christmas lunch then head to Therapy in House of Fraser. They have a gorgeous peter pan collared smock dress in jade (and black) that will hide a multitude of sins without compromising on style. Team with black opaque tights and black chunky heals for a funky modern look.
- If you're more a trouser girl than a dress girl there are some fab jumpsuits hitting the high street at the moment. Phase 8 have the most elegant version of this 70's disco classic in both black and navy blue. Team with strappy sandals and loads of shimmering bangles and you've got the ultimate New Year's Eve party outfit to go. 
-Sparkly shoes are everywhere this year and will glam up any outfit from jeans to your favourite little black dress. Dorothy Perkins has a great pair of shimmering courts whilst New Look has kept comfort in mind and has a cute pair of ballet pumps all sparkly and ready for the dance floor.
- If you're looking for something to keep you safe from the winter chills whilst avoiding the anorak and mittens look then why not try the very aptly named Christmas black and red (faux) fur coat again at Therapy (House of Fraser). Great with trousers, jeans, skirts and over your party dress, it's guaranteed to keep you buggley over the festive period.
Have a great Christmas and Very Happy New Year to you all.
Susannah is now Personal Stylist/Shopper for the Ashley Centre, Epsom. For more details please contact her on Susannah@shmpersonalstyling.com