The benefits of sign-language for babies and parents are well-established, from knowing what your baby is thinking to what your baby needs. Here Local Mums recommend the best classes in our area.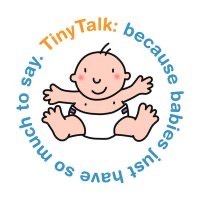 "I would recommend TinyTalk classes to all Local Mums. I enjoy attending a class where we are not only having fun, but learning something of value and it is always nice to meet up with other mums"
Madeleine, Local Mum of Ben, aged five months
"TinyTalk classes are by far and away the best I've tried"
Claire, Local Mum of Max aged eight months
"I highly recommend TinyTalk classes to Local Mums. My baby loves the signing and moving around. He really enjoys the stimulation of someone other than me teaching and interacting (well I think he does as he is mesmerized!)"

Lisa, Local Mum to Max aged eight months"TinyTalk is a brilliant class. My baby really enjoys it. I would definitely recommend it to any Local Mum to try."
Roberta, Local Mum of Jake, aged six months
"I really enjoy TinyTalk and love learning how to sign with my baby so that I will be able to understand what she wants/needs. It is fun and easy to learn."
Sarah, Local Mum of Jessica, aged six months
"I attended the autumn term of TinyTalk with my six month old, this is the group she most enjoys out of everything we attend. The teacher is so engaging with the babies and holds their attention well. It is lovely to have a little understanding of what they are saying. My daughter loves the singing and signing and I am looking forward to attending the spring term!""
Lydia, Local Mum to Holly, aged six months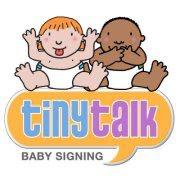 TinyTalk
TinyTalk baby signing classes teaches pre-verbal babies how to communicate their needs to their parents or carers. Baby signing babies are generally happier babies as the frustration of trying to communicate their needs are eliminated. 
Parents are less frustrated as they know what their baby needs or wants. Baby signing at TinyTalk is taught using British Sign Language (BSL), nursery rhymes, props and instruments and classes are fun, relaxed, yet educational. 
TinyTalk believes that baby signing can play a significant role in helping early communication and language development. The importance of saying the word at the same time as making the sign is always emphasised. 
Classes are an hour long with 30 minutes for signing and singing followed by 30 minutes social time. This is where toys are brought out for the babies to play with and for mums to relax with a cuppa and a chocolate biscuit, or two! 
Contact:
For more information on classes, please contact Esmarelda:
Tel: 07906303995
Email: esmareldap@tinytalk.co.uk.
www.tinytalk.co.uk